Description:
Every hobbyist needs a sturdy tool to firmly grip while you are drilling or soldering or gluing bits in place, we present a well machined product which is fit for the job.
This is an indispensable tool for the work bench. The Vice is built of Aluminium alloy and has a wide jaw 50mm wide and 80mm long.
The bence vice is a versatile tool and its applications are many, the tool provides stability and grip to perform precision tasks. The tool provides a sturdy base to get on with the job at hand.
Applications:
Applying Glue
Metal Works
Sawing
Drilling
Sandpapering
Cutting
Soldering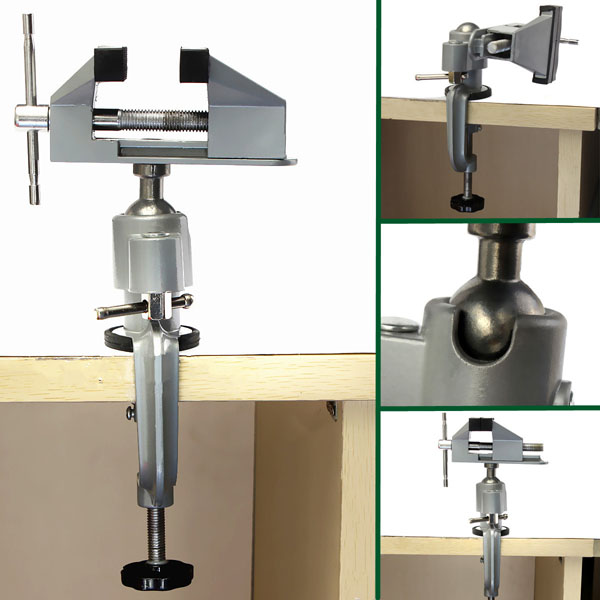 360°rotating universal clamp,flexible body, strong and durable.
Ideal for Drilling, soldering, painting, wood working jobs

Material : Aluminum Alloy
Width of binding clip : 80mm
Maximum Opening of Binding Clip : 50mm
Maximum thickness of Setting : 55mm
Bench vise, wilon vise, table vice, workbench vice, vice tool, drill press vice, pipe vice, bench vice for sale, woodworking bench vise, workbench vise, bench vice price, engineers vice, woodworking vise, best bench vise, best bench vice
Image: