Description: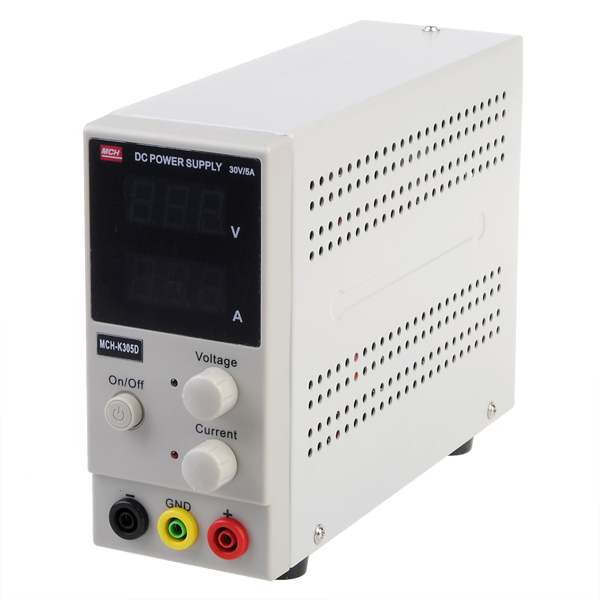 Overview:
The MCH-K350D is a small format regulated switching adjustable power supply.  Providing a user selectable voltage between 1V and 30V, with a user variable current up to 5A, the MCH-K350D is ideal for powering up your low voltage DC projects.  Perfect for bench testing devices, the output can power up Arduino, Pi, breadboard, prototyping, USB and automotives ideas.
Specifications: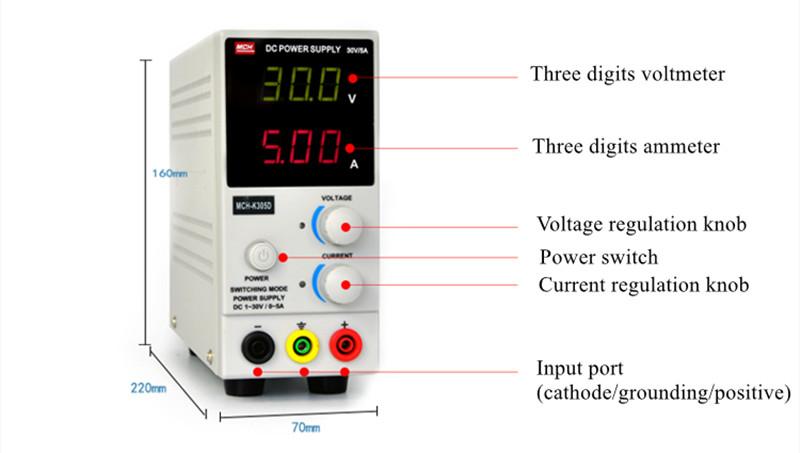 Input Voltage:  200-240 VAC, 50-60Hz.
Output Voltage Range:  0-30VDC.
Output Current Range:  0-5A.
Input Mains Voltage Connector: Standard PC-type "kettle" lead socket.
Output DC Connector:  Industry standard 4mm banana jack sockets; one each of positive, negative and earth (ground).
Display Accuracy:  ±0.5%.
Efficiency:  >85%.
Load Regulation (10-100%):  50mV/20mA.
Line Regulation (200-240VAC):  20mV/20mA.
Ripple & Noise (P-P/p-p):  50mV/20mA.
Ambient Operating Contions:  -10°c to +60°c, RH 30% to 90%.
Dimesions (cm):  7wx16hx22d; 1.35kg.
Package Contains:
MCH-K350D power supply unit.
Mains lead.
Twin core red/black lead terminated with insulated crocodile clips at one end, and standard 4mm banana jacks at the other.
Applications:
Powering up :
Arduino.
Pi.
Robotics projects.
CB Radios.
Any other DC low voltage device, within voltage and current limitations.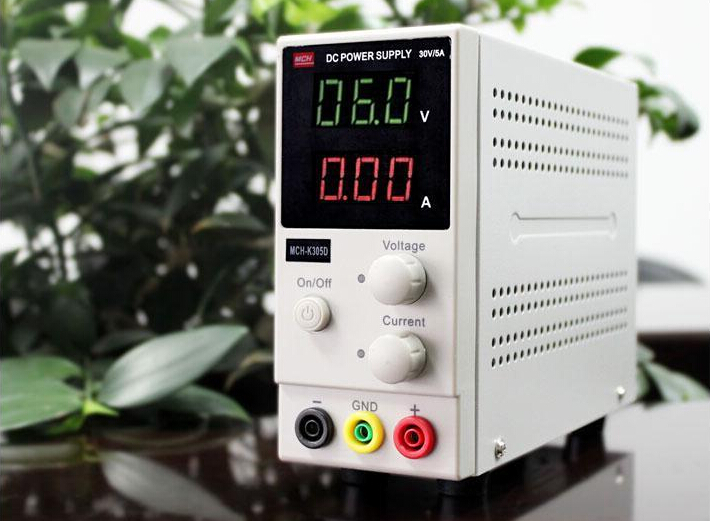 FAQ:
How much space does it take up?
Being small form factor, the footprint is quite small.  Compare it to a multi meter: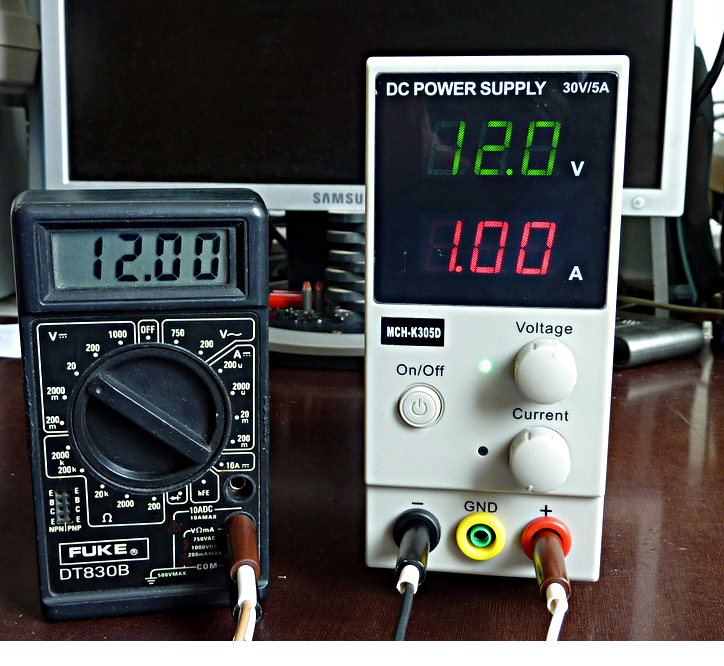 Do I have to use the "GND" connector?
Most of the time, probably not.  Some projects may require earthing, and as such a ground terminal is conveniently placed.
Can I connect my earth strap to the GND connector?
Absolutely.  The terminal is perfect for hooking up your anti static wristband when working with static sensitive components.
Are the leads easy to replace?
The power supply has industry standard connectors; 4mm banana jacks at the front, and a PC type connector at the back, as found on many appliances around the home, like gaming consoles, computers, media centers and, of course, personal computers.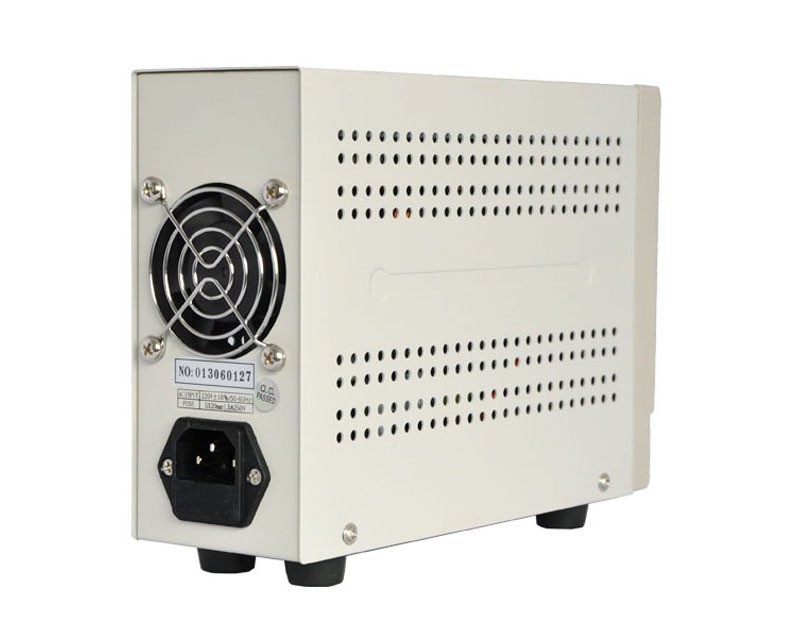 Image: