Description:
This 2D barcode scanner is a perfect fit for supermarkets and high traffic stores where the cashier's station has to address multiple customers every minute. Barcode scanners enable the cashiers to scan tens of products every minute and fasten the selling process. 
The user can easily plug and plug this scanner for hours without the need of installing any software or changing loads of configurations settings. Old barcode scanners had compatibility issues with several devices but this device is compatible with almost all smart devices (PC, laptop, tablet, and POS systems). This omnidirectional and hand-held barcode scanner is designed to address QR code scanning needs of almost all industries. Besides, it is efficient and reliable. 
Barcode scanners add value to the business by enhancing efficiency and reducing operational cost. Apart from the barcode scanning utility, barcode scanners also reduce human effort; the cashier can just swipe through a product's barcode and get all the information in an instant. As a result, the cashiers process more transactions in a short time. The device also enhances the productivity of cashier and reduces the cost of the selling process.
The scanning indication light makes it easy to monitor the process. The robust and vibration-proof rugged silicone design adds more to the longevity of the device. 
If you are looking to buy a 2D QR Code Scanner that is both efficient and economical, this is the best-suited product for you.
This product is used by lot of academic institutions and businesses in nz.
Applications
2D barcode scanners are useful for almost every application that involves QR code scanning. For example, it can be used in the logistics industry where products are labelled after packaging and later scanned for tracking and extracting product details. Similarly, it can be used scanning the barcode of products stored in a warehouse. 
Moreover, it is crucial to intact information of some products, for the customers, such as medicines; the barcode scanner provides easy access to all the details against a labelled medicine. 
Apart from stores and warehouses, this 2D barcode scanner is useful in libraries too. A barcode scanner enables a librarian to track and find details of any book easily.
Furthermore, the device is capable of reading custom and local barcodes of special formats such as Aztec, MaxiCode, which are uncommon.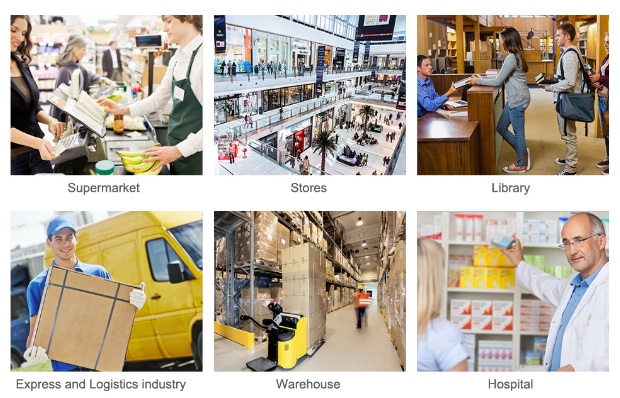 Main Features:
1D and 2D barcode reading

USB-supported plug and play

Wireless dongle supported for wireless operation


High precision and efficiency

Hand-held and easy to carry device

Robust Design

Scan Indication Light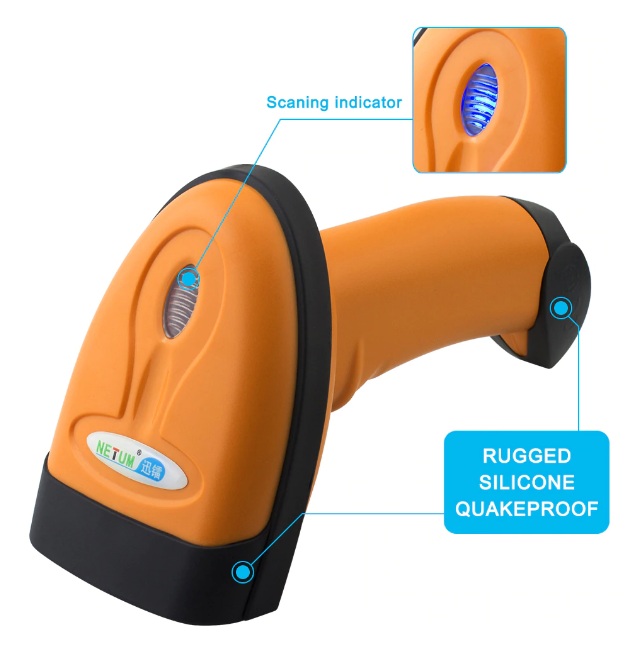 Specifications:
Scanning Modes: key trigger mode, auto-induction mode, continuous mode.
Compatible Barcodes
1D: Codabar, Code11, Code39/ Code93, UPC/ EAN, Code128/ EAN128, InterLeaved 2of5, Matrix 2of5, MSI, Standard 2of5
2D: QR-CODE, DATA MATRIX, PDF417, Micro PDF417, Micro QR Code, Aztec, MaxiCode, Rectangular Data Matrix
Scanning Rate: 100 scans / second
Scanning Light Source: Laser Light
Scan Breadth: A4
Colour Depth: 32 Bit
Optical Resolution: 4mil
Scanner Element: CCD 
Interface: USB, Wireless
Power Source: USB (5.0 VDC)
Supported Operating System: Win 7, Win 10, , Mac, Linux
Dimensions: 17.5x9x7.5 cm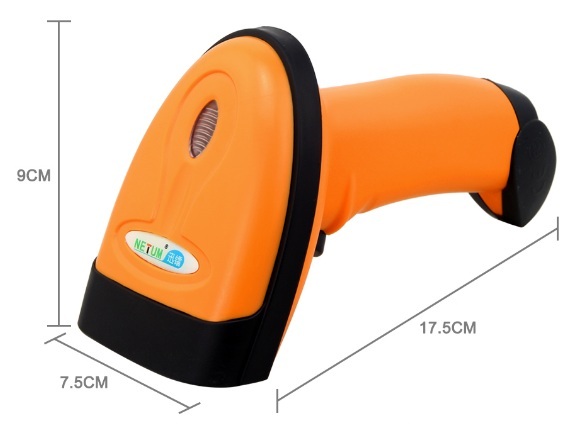 Package Contains:
1x wireless 2D QR barcode scanner

USB Cable

USB wireless dongle

FAQs:
1. What is the difference between a 2D barcode and QR barcode?
    QR barcode is a type of 2D barcode. QR barcodes are accessible through multiple
    applications, they are typically designed for unprotected information like sharing Wifi credentials or product code.
2. Can this QR code reader read bar codes from cellphone screen?
    Yes, it can. 
3. How accurate is this 2D barcode scanner? Does it work properly in low lit areas?
    This barcode scanner reads clear bar codes accurately. As the scanner operates using a 
    laser, it works well in all lighting conditions. Furthermore, the scanner also beeps after
    every successful reading to notify the user.
4. Does this scanner read the normal 1D barcodes too?
    Yes, It reads 1D barcodes too.
5. How do I setup the barcode scanner?
    This barcode scanner is a plug and play device; it does not need to be configured.
    You can use it without installing any drivers or software on any operating system. This
    plug and play feature will add great value to your business.
6. Does the BarCode Scanner work wirelessly?
    Yes, this barcode scanner has a wireless mode which allows to operate the scanner without a connection to the computer.
    Makes it easy to operate for a retail business with no hassles of tangling wires.

Image: