Description:
This Decibel Meter is ideal for measuring sound levels  from 31.5Hz to 8KHz. Its powered by 3 x AAA Batteries and is compact and easy to carry.
The measuring range of this device is 30 - 130dbA with an accuracy of +/- 1.5dB.
It comes with a sound sock and manual for operating instructions.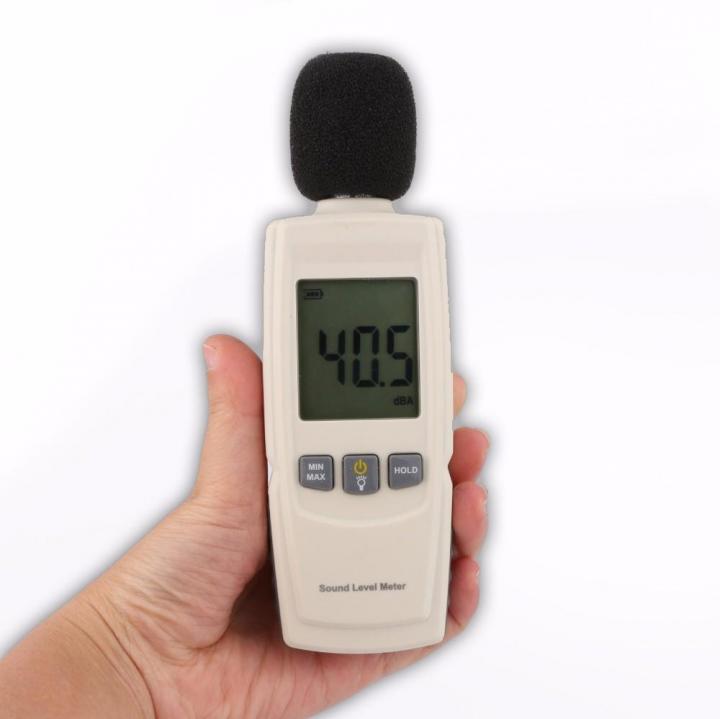 Applications:
Determining exhaust decibels of vehicles

Car audio installers

Audio level and sound planning for Clubs and public addressing

Noise Testing for equipment 

Road traffic noise sensing

Sound barrier effectiveness testing

Environmenal noise

Factory machinery noise

Stereo equipment testing
Specifications:
Measuring Range: 30~130dBA
Accuracy : ±1.5dB
Frequency Response: 31.5Hz~8KHz
Frequency Weighting Features: A Weighting
Resolution: 0.1dB
Working Temperature and Humidity: 0~40degree,10~80%RH
Storage Temperature and Humidity: -10~60 degree ,0~90%RH
Power Source : 3*1.5V AAA Batteries ( not included )
Weight: 84.08g(Excluding Battery )
External Dimension:50*33*159.5mm
Sound level meter, decibel meter, sound meter, noise meter, spl meter, noise level meter, noise scale db, db tester app, 85 db noise level, 48 db noise level, db table, sound level meter software, decibel levels, decible, noise control is a problem, decibel meter is needed to measure the levels, sound test is the industry reccomended approach.
Image: