Description:
Unleash your inner electronics enthusiast and immerse yourself in the world of radio with our DIY Portable FM Radio Kit! This exciting kit features the RDA5807S radio module, known for its global FM receiving band compatibility and outstanding performance. With noise elimination, soft mute, bass enhancement, high sensitivity, low noise, and strong anti-interference ability, this radio kit offers exceptional sound quality and performance.
The power amplifier in this kit uses the TDA2822 integrated circuit, delivering a simple circuit design, excellent sound quality, and a wide voltage range. The sleek acrylic case not only adds to the aesthetics but also provides portability and protection for your completed project. Plus, with a USB power input (compatible with mobile phone chargers) and a headphone jack, this FM radio is both practical and versatile.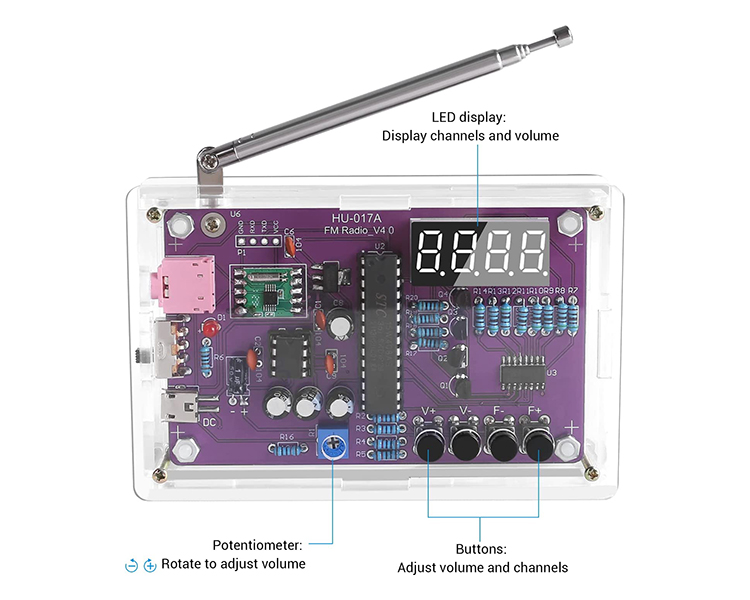 Specifications

Frequency Range: 87-108MHz
Dual Power Supply: 5V mobile phone charger or two AA batteries
What's Included:
1 x DIY Portable FM Radio Kit
1 x Acrylic Case
1 x Assembly Guide and Comprehensive Instructions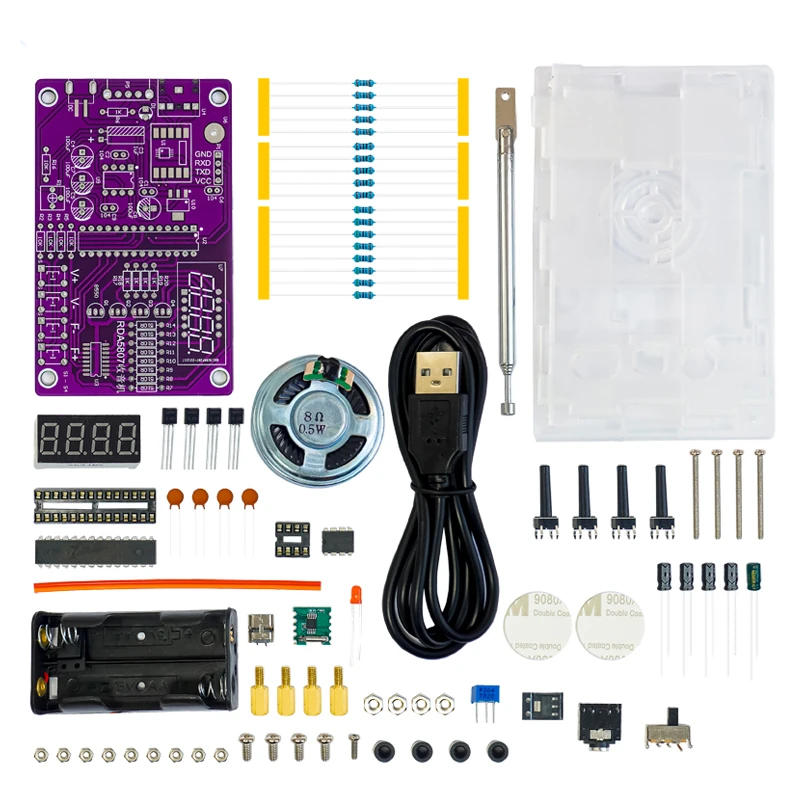 Get ready to explore the fascinating world of electronics and radio with this DIY Portable FM Radio Kit. With its eye-catching aesthetics, USB power, headphone jack, and an acrylic case for portability, it's the perfect project for those who love to build and learn.

Building and creating a radio by hand brings great joy and a feeling of achievement, connecting us to the origins of modern communication. As you put together each part, the interaction of capacitors, resistors, and transistors forms an elegant system. This process helps you better appreciate the cleverness and talent behind radio technology and adds a touch of magic to your daily listening experience.
Image: