Description:
The FT232R is a USB to serial UART interface.  A low-cost way to add USB capability to For arduino or other microcontrollers.
Use this to give your own breadboard For arduino USB capability for bootloading or downloading sketches.  It has an on board LED indicator for RXD/TXD transceiver communication.
Includes over-current protection, using a 500ma self-restoring fuse.This board includes a DTR pin needed to auto-reset For arduino when downloading to your device.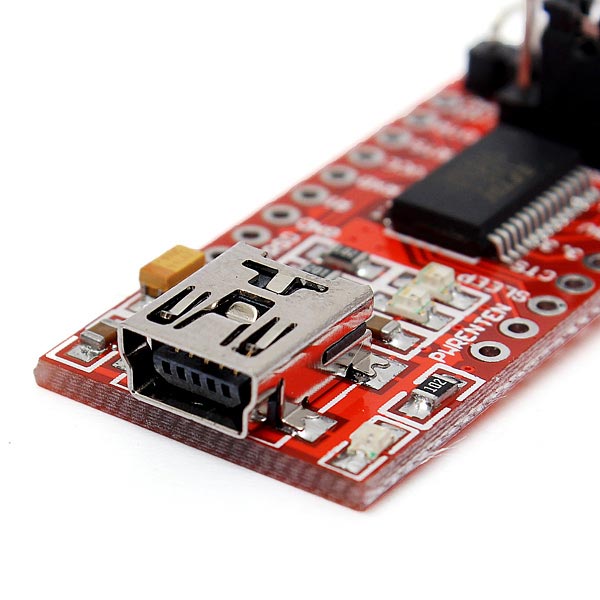 This usb to serial adapter module has a selectable 5V or 3.3V operation mode making it suitable for connecting it to the Raspberry Pi serial port pins ( which operates only on 3.3V ).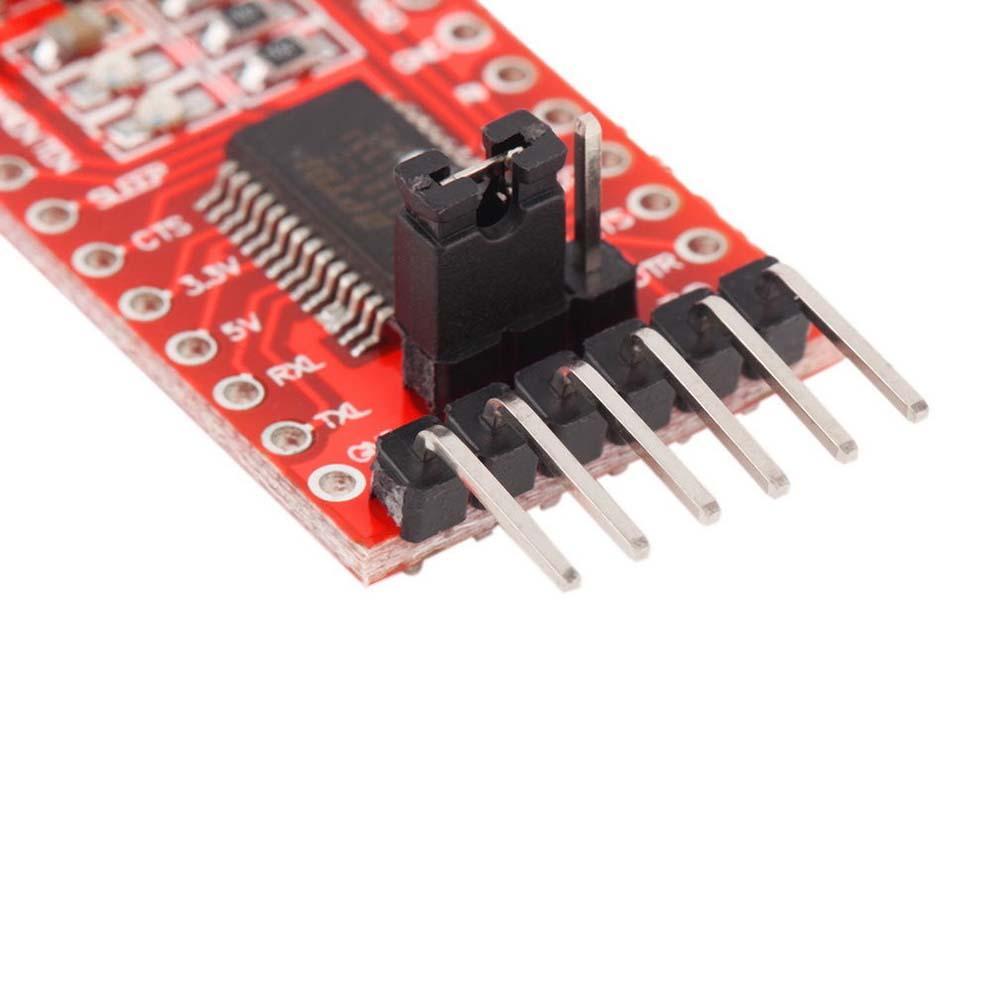 Fig: 5V - 3V Selector 
This is the ideal tool to connect to Serial GPS, configuring Openlog modules and flashing/upgrading the bootloader for Arduino.
This is a must-have module in the hobbyist toolkit. At its heart is the FTDI module which is well supported on Windows, Linux and MAC, which gives you a plug and play operations without having to run behind drivers.
Specs:
Chip: FT232RL

Draw out all signal port of FT232RL chip

RXD / TXD transceiver communication indicator

USB power supply, can choose 5V or 3.3V, set by jumper

With over current protection, using 500mA self-restore fuse

Pin definition: DTR, RXD, TX, VCC, CTS, GND

Pitch: 2.54mm

Size: 36 x 18mm (L x W)

Interface: Mini USB
FTDI Driver installation for Windows:
Usb to serial adapter, usb to serial, rs232, usb cable, arduino usb2serial, serial port to usb connector, serial port to usb, adapter rs232 to usb, serial over usb, serial adapter cable,
Image: