Description: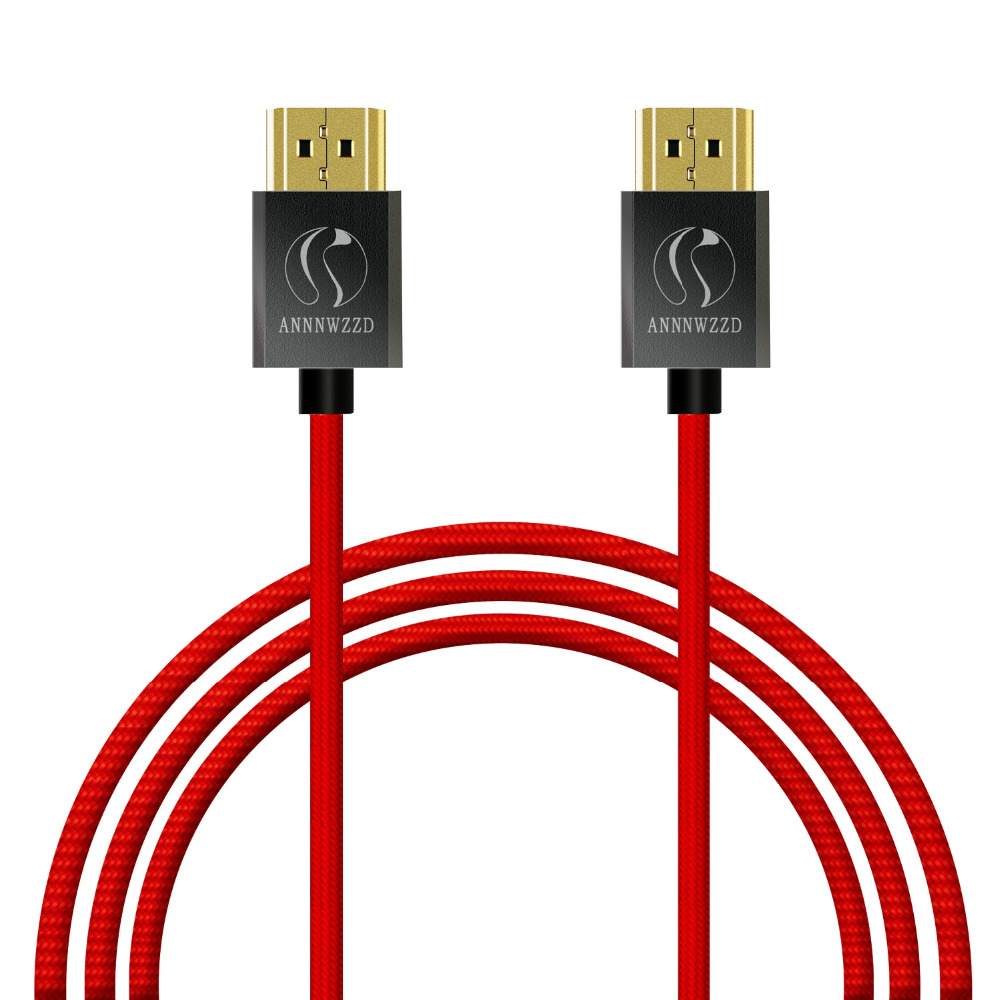 Product Description:
Overview:
HDMI (High-Definition Multimedia Interface) cable provides an interface between a source (audio/video) which includes set-top boxes, DVD players or A/V receivers and an A/V monitor like digital televisions over a single cable.
These cables are compatible with all HD ready devices and gadgets such as: HDTV, LCD, Plasma TV, LED TV, 3D TV, Apple TV, Home Theatres, Home Cinema, Sky HD, Freesat, Virgin HD, Dream Box, PS3, PS4, Xbox 360 One, HD DVD player, Blu Ray, Projector, Digital cameras and camcorders, Laptop, PC, and Tivo, among others.
The HDMI cables support several manufacturers including: Apple, Samsung, Sony, LG, Sharp, Mitsubishi, and more. The nylon woven cables are also durable and will last normal wear and tear. These are also pleasing to the eyes and are very attractive.
There are many special features of the HDMI cable, which include the following: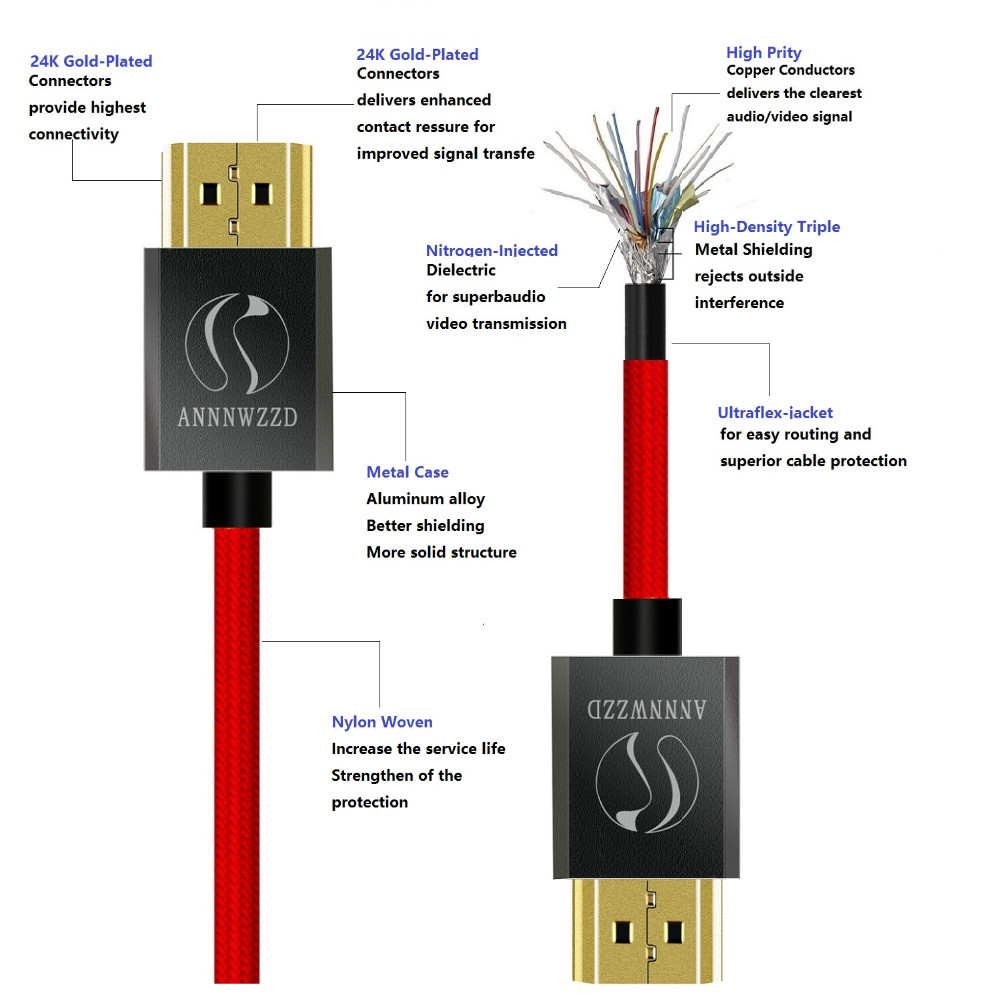 Shielded Cable and Gold-Plated Connectors:

- The nylon woven cables have a tangle-resistant and durable design that makes it a breeze to handle without worrying about snags and unruly cords. It's also easier to maneuver in cramped areas as compared to ordinary plastic-coated cables.

- The high-quality shielded design delivers top-notch quality audio as well as video-signal over a single cable.
- Outside interference is avoided, thanks to its high-density triple metal shielding; while the nitrogen-injected dielectric ensures superb audio and video transmission.

- Corrosion-resistant gold-plated connector ensures rust-free use that will last for years. It delivers the highest connectivity and enhanced signal to meet the needs of the ultra-high definition market.
- Different HDMI cable lengths to choose depending on one's need. The rule of thumb however - the shorter, the better since longer lengths have unfavorable effects on the signal.

- Aluminum metal provides better shielding and durability.
- Supports Ethernet function which produces higher quality streams compared to Wi-Fi.
HDMI 2.0:

- The category type 2.0 high-speed cable guarantees that the cable can transmit data of up to 4K resolutions, including most current audio formats in the market.
- The new HDMI 2.0 is better compared to the limitations of older models such as the more popular version HDMI 1.4.
- Increased supported bandwidth of 18Gb per second.
- 4K Ultra HD resolutions are supported at 60 frames per second.
- Added support for 32 audio channels and 1536 kHz audio resolution.
- BT.2020 standard for UHD TVs are supported and 21:9 aspect ratios.
- Support for 'dual video streams' to the same screen.
- CEC extensions for regulating consumer electronic devices.
- No need for new cables since category 2 HDMI cables are capable of increased bandwidth.
- They are backward-compatible with earlier types of HDMI specifications.

Specification:
- Brand Name: ANNNWZZD
- Model Number: HH12
- HDMI Cable

- Shielding: Braid
- Application: Television, Multimedia, TV BOX, Computer, DVD Player, Projector, Monitor
- Outer Diameter: 4.5
- Connector B: HDMI
- Gender: Male-Male
- Package: Yes
- Connector A: HDMI
- Packing: Polybag
- Type: 2.0
- Connector Type: HDMI
- Connector Color: Gold
Package contains:

1 HDMI Male to HDMI Male Cable
Applications:
HDMI cables offer a lot of benefits for users, because they are easy to use and are versatile. Here are just some reasons why these cables are essential in every home and workplace:
Cost effective: You only need one cable that carries both audio and visual, eliminating the need to buy multiple cables. This saves you a lot of money. Easily connect your DVD, projector, laptops, computer and gaming consoles, among others to your TV with just one cable. The category HDMI 2.0 ensures that you only need one cable for your use since this is 'backward-compatible' with earlier versions of HDMI.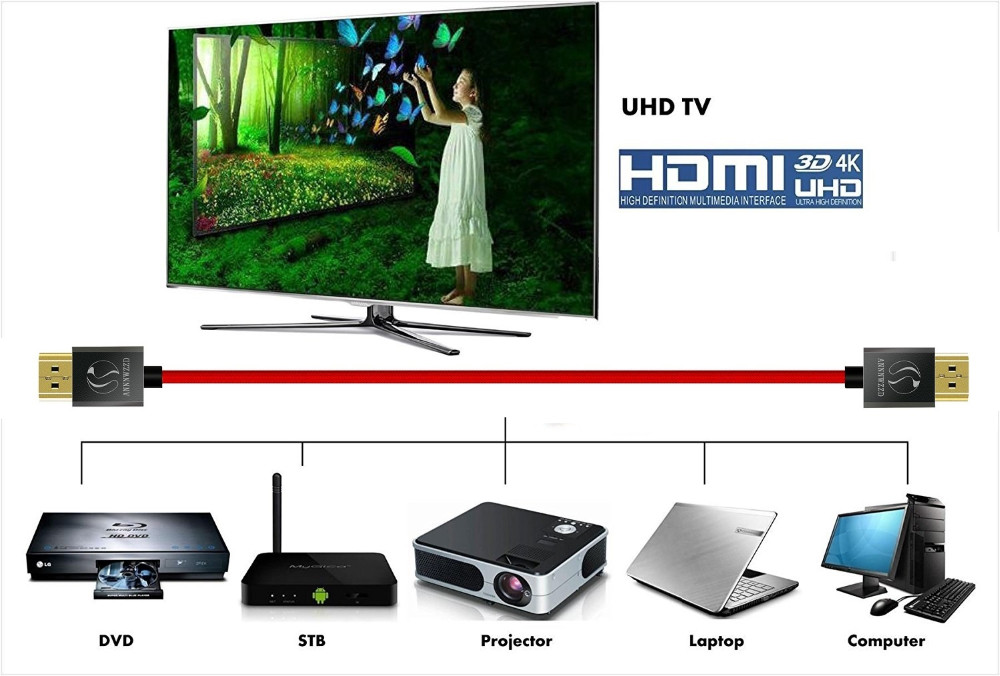 Simple to use:
No need for a lot of cables so there is no clutter around the house or workplace. Playstation users can easily connect the cable to from their gaming console and into the TV. The braided cords also ensure easy handling and maneuvering around tight spaces and hard-to-reach areas.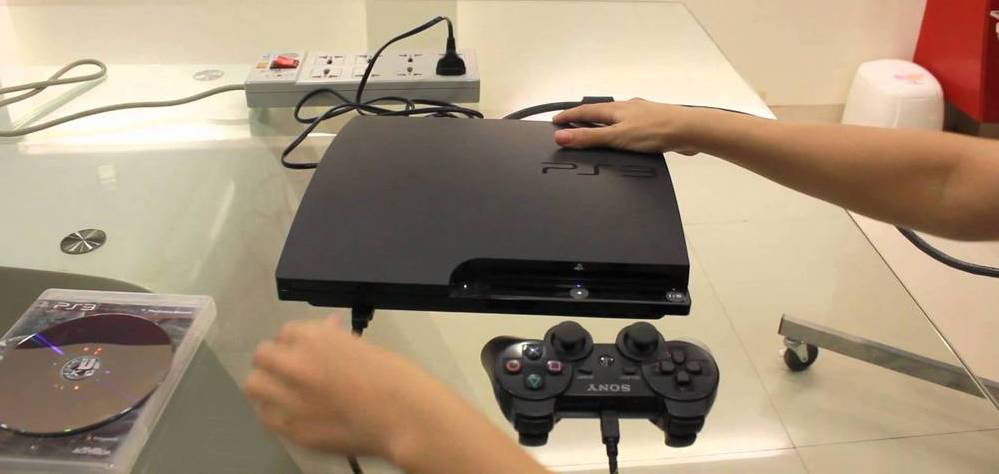 Useful: With laptops and computers having HDMI connections, using these HDMI cables can turn a TV into a computer monitor. This is very useful when you have stored movies and home videos in your computers that you want to view in a bigger screen like your TV. Presentations in any venues are seamless and easier with the use of the HDMI cable.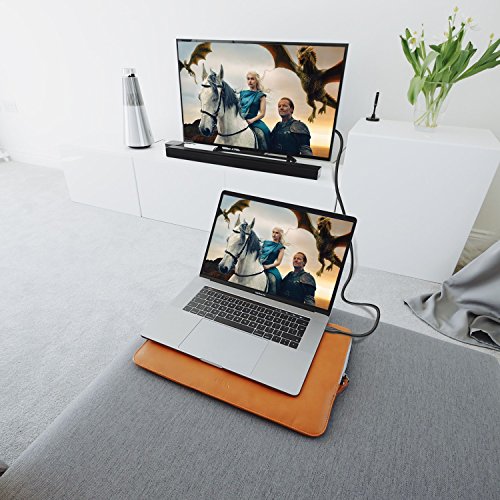 Operating Instructions:
For DVD, laptops, projectors and computers:
HDMI cables are easy to use and are just like any cables: just plug in at each end of your devices and they're good to go.
To connect your device to your HDTV with an HDMI cable, do the following:
1. Make sure the equipment is turned off. 
2. Connect one end of the cable to the TV's HDMI IN port.

3. Simple connect one end of the cable to your device's (e.g. receiver) HDMI Out port.
4. Turn on your equipment and your TV; make sure that the TV is turned to the appropriate input (such as HDMI 1 or Video 1).
5. Refer to the TV manual for additional instructions. 

For PlayStation (PS3 &PS4) Users: How to Connect from PlayStation to the TV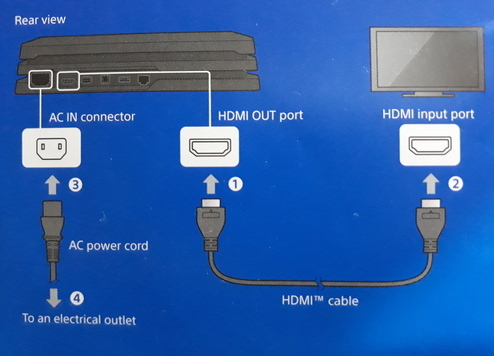 1. Make sure that your PlayStation system is turned off and disconnected from the power supply.
2. Turn off the TV and disconnect from the power source.
3. Get one end of the HDMI cable and insert it into the HDMI OUT connector located in the rear area of the PlayStation.
4. Likewise, get the other end of the cable and insert it into the HDMI input connector of the TV.
5. Turn on the power of the PlayStation console.
6. Reconnect the power of the TV set.
7. Wait for the PlayStation to detect the HDMI device automatically.
8. On your TV, follow the instructions to confirm that HDMI is working. Choose the optimal settings and maximum resolution of the High-Definition picture.


FAQs:
Q: Can this be used to connect laptops to HDMI enabled TV?
A: Yes. Simply connect both ports and in your TV settings; and choose HDMI in the screen selection to view.

Q: Can we use this HDMI cable for PS3 and PS4?

A: Yes, the cables can be used for PS3 and PS4.

Q: Do these cables work for Apple laptops such as Mac Pro or are adaptors needed?
A: Examine your Mac if this has built-in slots on the side. Otherwise, an adaptor will be needed.
Q: Can we use this HDMI cable for connecting media centres to TVs?
A: Yes. Most modern audio-visual devices can be connected to TVs using the HDMI cable, if these have HDMI ports. The list of devices includes: laptops, gaming consoles (PS3 and PS4), audio-visual projectors and tablets, among others.

Q: What is a category 2 HDMI cable and why is it beneficial for users?
A: A category 2 HDMI cable is a "high speed" type of cable that has been tried and tested at speeds of 340MHz (3.4 Gb per second for each data pair of wires).
This enables an increased frame rates at high resolutions, as well as lower-resolution images. An example is the dual video streams supported by the HDMI 2.0 where you can get two full HD shows on the same screen at the same time. Likewise, you only need one cable since it is compatible with earlier versions of HDMI specifications.

This hdmi cable can be connected to a hdmi splitter and with an adaptor be used with a dvi cable. Vga to hdmi is also possible with a vga cable. Some hdmi adapters can be used to connect to this cable. 4K hdmi cable provides high resolution videos. Hdmi to dvi convertors can be used to connect to dvi port monitors.
Image: