Description:
Overview
No DIY enthusiast's toolkit is complete without a high-quality soldering station. Whether you are repairing an old gadget or building something new, a soldering machine with high-quality tips is indispensable to get the job done. After all, a good soldering job is what differentiates a successful DIY project from a bunch of damaged components in many cases. We are, therefore, bringing you a combo offer for a pair of high-quality soldering tips at an attractive price.
Soldering iron tips come in various shapes and sizes to fit different soldering needs. Our combo pack contains a 900M-T-K and a 900M-T-2.4D solder tip, each with a separate plastic case to store and carry them easily. These two multipurpose tips are carefully chosen to cover a majority of your soldering needs without buying all the other heads.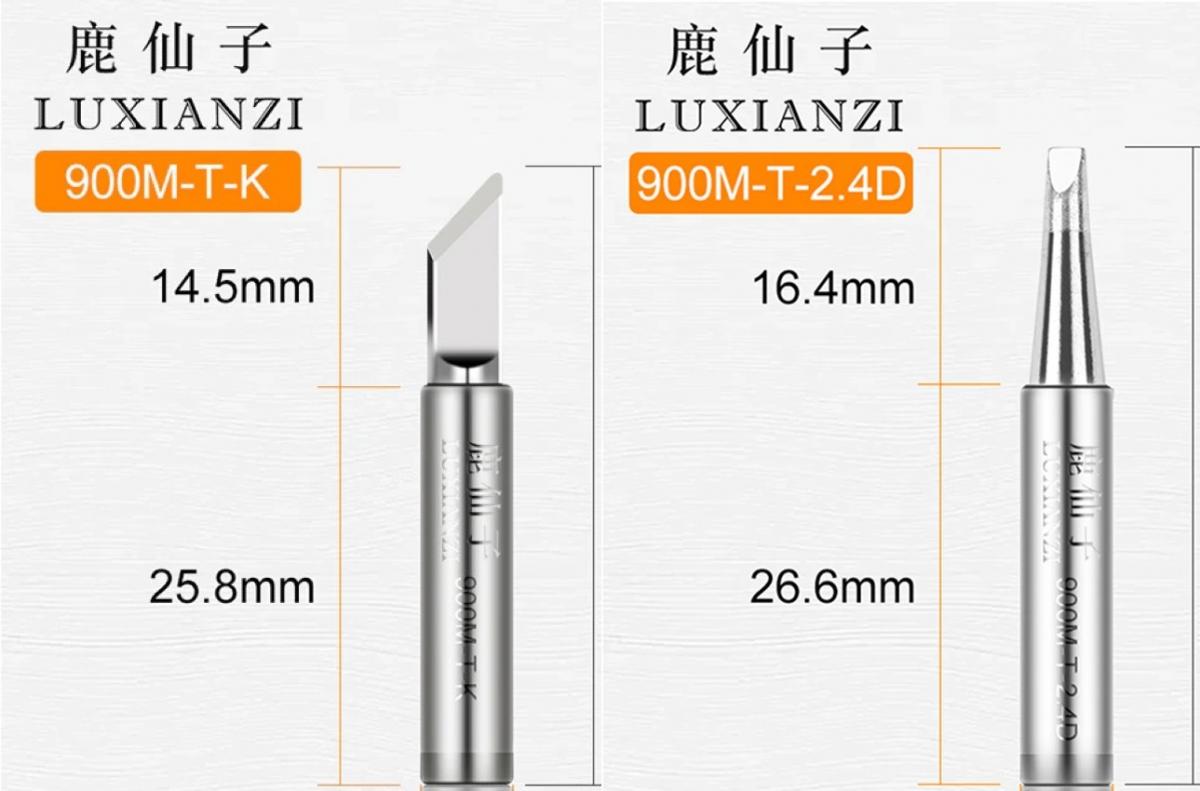 These soldering tips are made from an oxygen-free copper substrate, which ensures improved thermal conductivity and better electrolysis performance. This allows the tips to heat up fast and get the job done quickly. The surface of the tips is coated with a lead-free multilayer electroplating for better oxidation resistance and longer service life. The coating has a thickness of approximately 100-300μm and is tinned beforehand. These tips are smooth on the tin and ensure the soldering is even and precise.
The choice of high-quality base materials and the multilayer plating make these tips resistant to rust and corrosion. Not only do these welding heads last longer, they are also less taxing on the environment with a lead-free design. Moreover, the size of these tips matches industry standards, making them compatible with a vast majority of portable soldering stations in the market.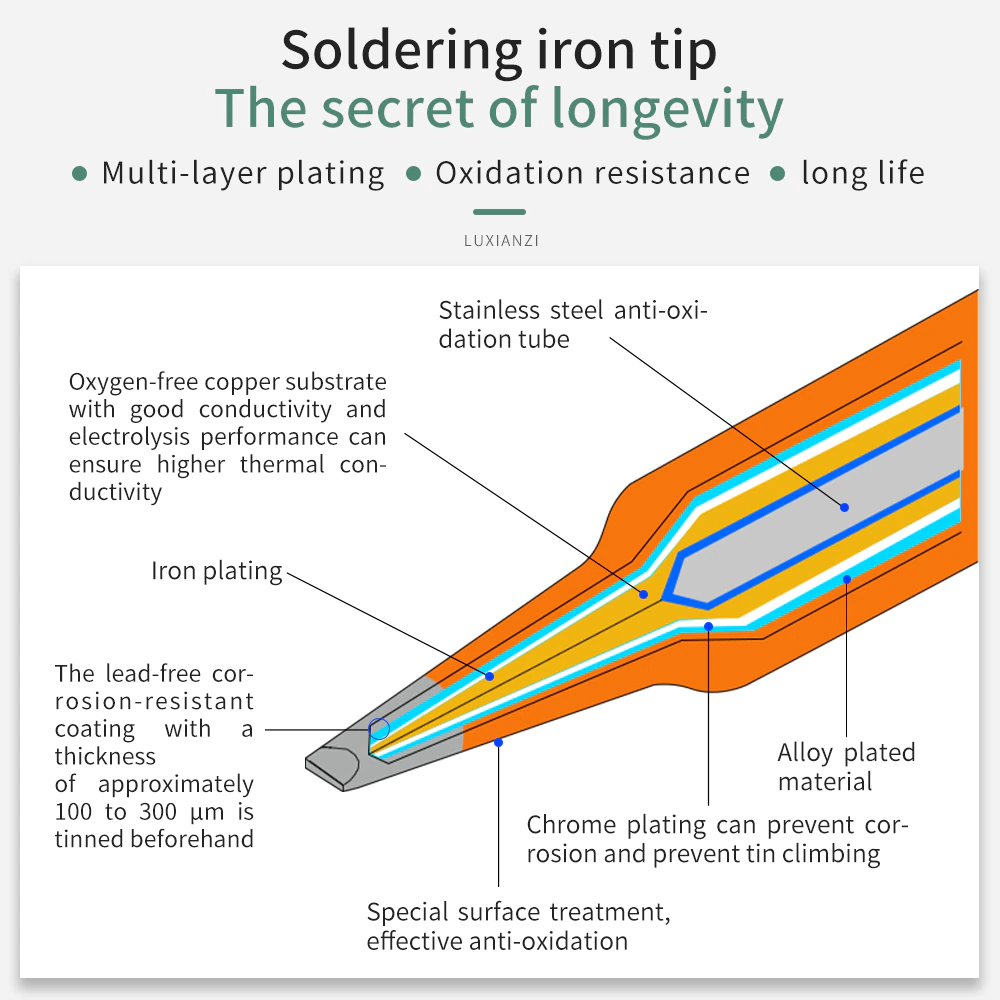 Reasons to buy these soldering tips:
Superior thermal conductivity

Special coating for enhanced performance

Two different-shaped tips for varied needs

Resistant to rust and corrosion

Compatible with many soldering stations

Clean design and premium finish

Inexpensive and durable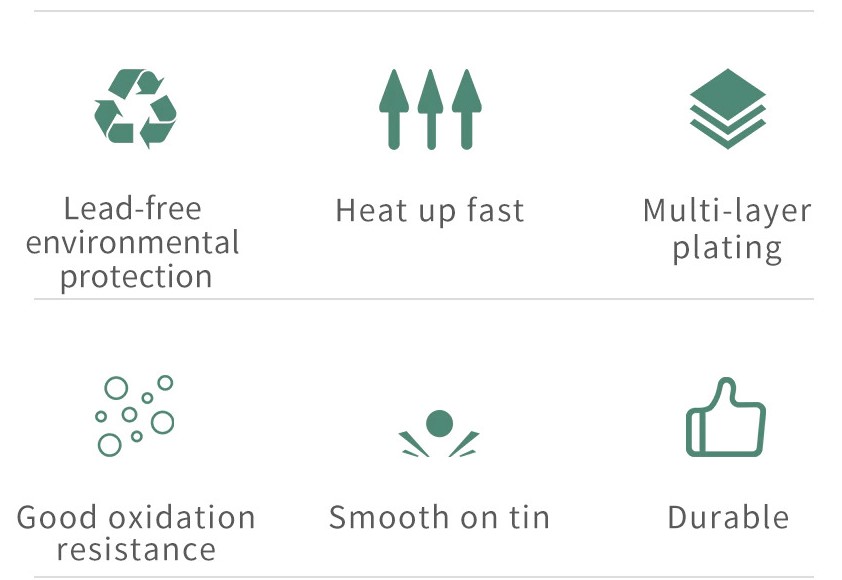 Applications
Soldering tips come in different shapes, such as round tips, flat tips, knife tips, curved tips, horseshoe tips, and more. Additionally, each of these shapes has further variations and sizes. This assortment exists for welding components of different shapes and sizes. However, our combo offer includes only 900M-T-K and 900M-T-2.4D tips since they are the most commonly used models with a wide range of applications.

K-type tip refers to a knife-shaped welding head. It is a multipurpose tip that is best suited for welding of SOJ, PLCC, SOP, QFP, power grounding parts, correction of tin bridges, connectors, etc.

2.4D tip type is a variant of a flat tip for soldering with a batch nozzle. It is suitable for soldering jobs that require large amounts of tin, has a large welding area, thick terminals and large solder joints, etc.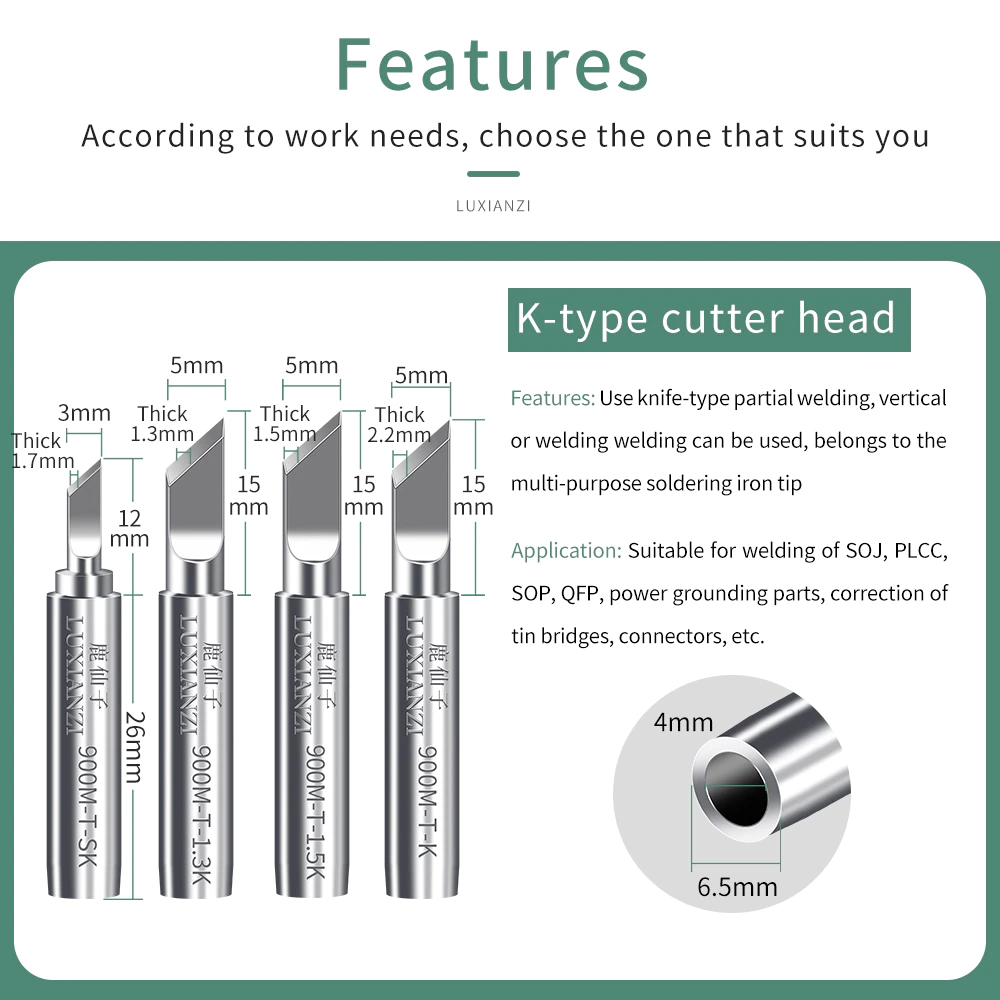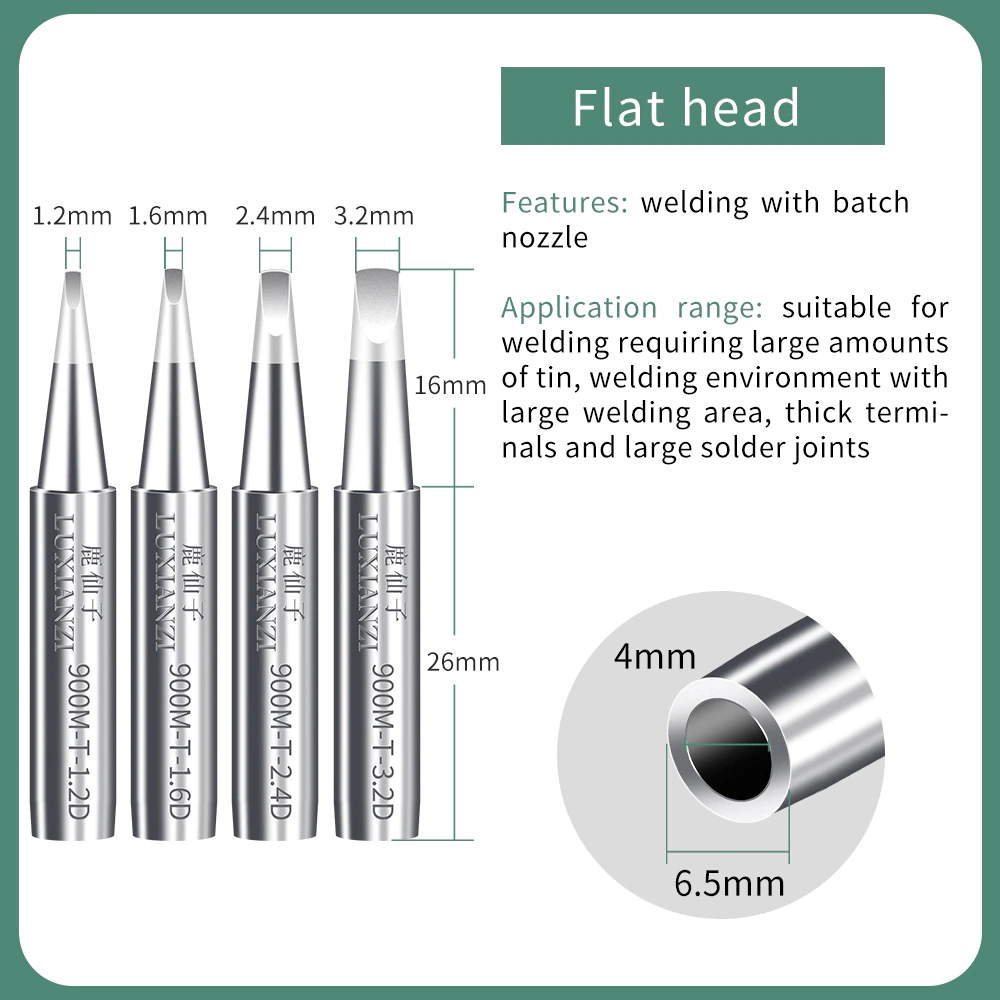 Product specifications
No. of soldering tips: 2

Tip one type: 900M-T-K

Tip two type: 900M-T-2.4D

Outer diameter: 6.5mm

Inner diameter: 4mm
Package contents
1*900M-T-K soldering tip

1*900M-T-2.4D soldering tip
Frequently asked questions:
Are these tips compatible with my soldering station?
These soldering tips are compatible with most portable soldering stations on the market. The connecting end of the bits has an inner diameter of 4mm and an outer diameter of 6.5mm. You can confirm compatibility based on those dimensions.
Can I buy only one of these tips?
This listing is for a combo pack and so you cannot buy just one of the contents. However, keep checking our online store for new arrivals. We regularly list new items and combos based on customer feedback and market research.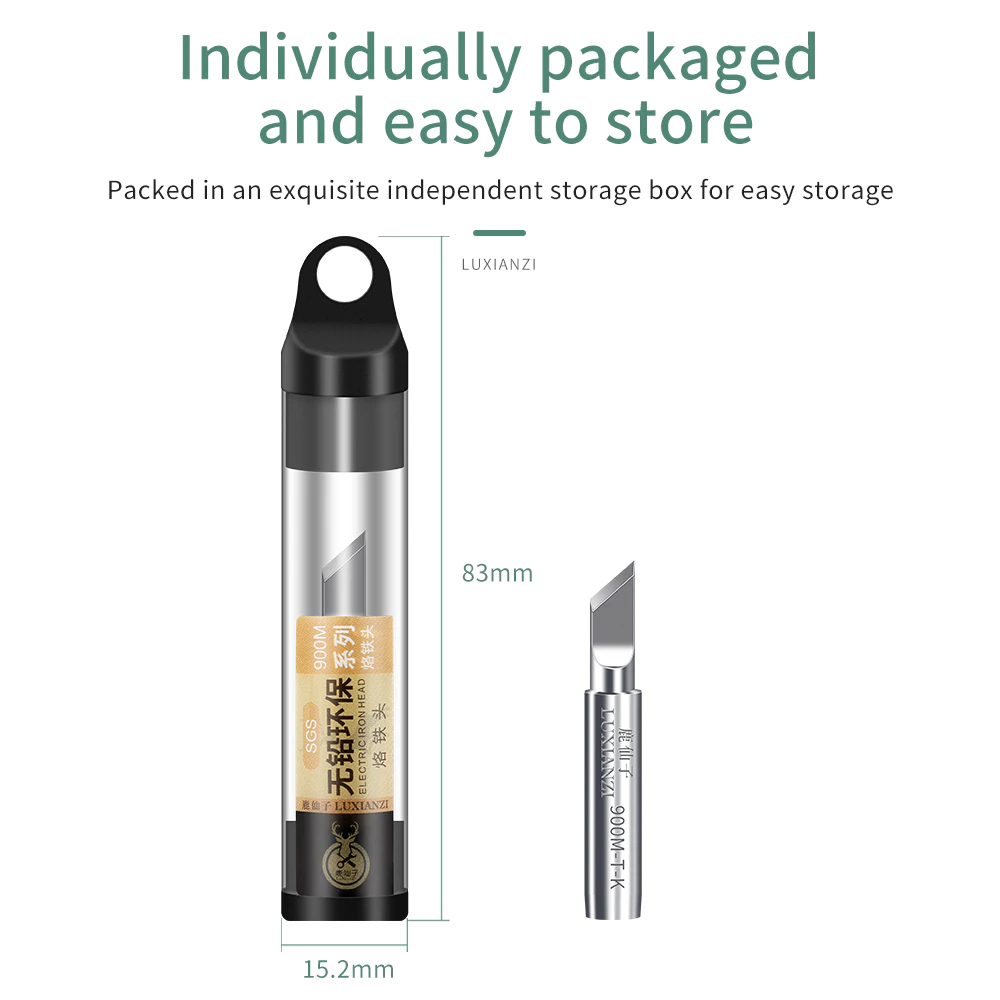 Image: