Description:
For application which demand the high Torque which the lower end Servos fail to provide. This High Torque servo provides 25KG/cm torque and is an Hercules among the servos.
Inside the servo is precision Metal Gears and high accuracy control electronics for precise control.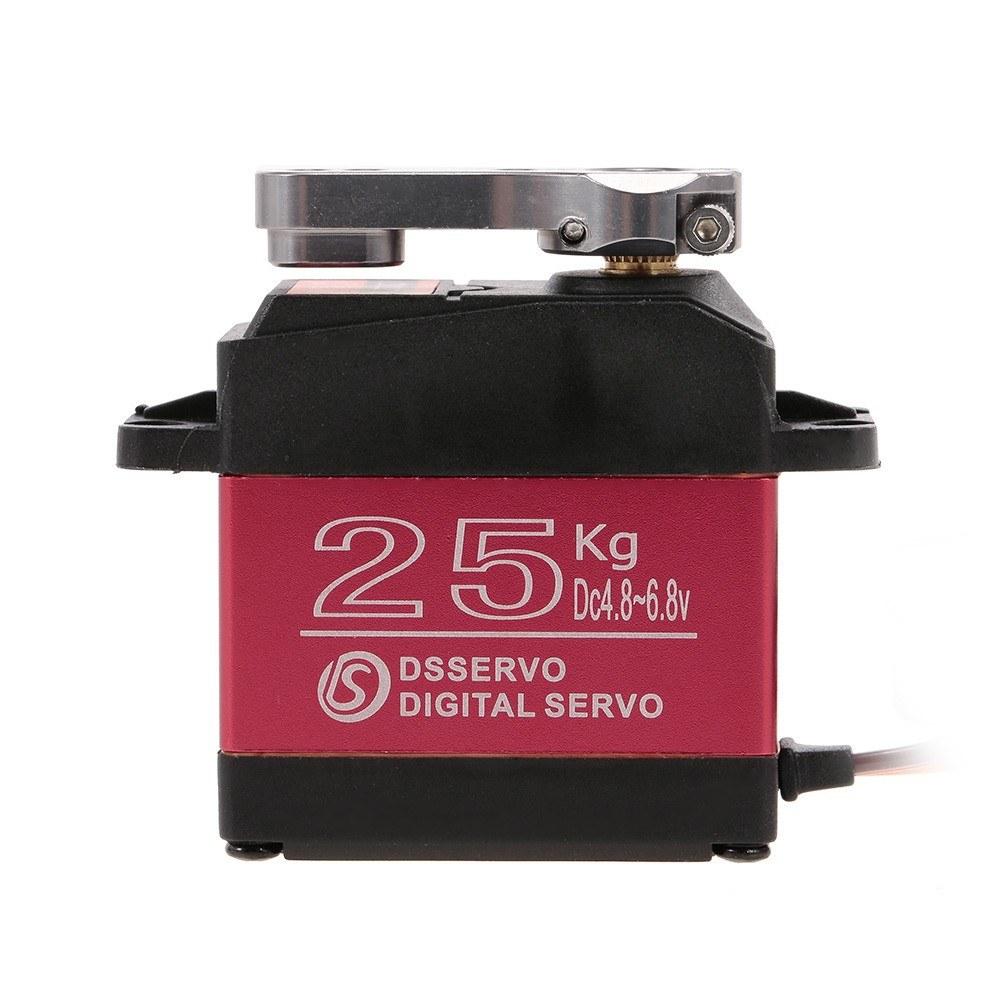 The middle shell is made of CNC Aluminium and has a water tight design. Quality of build is given a lot of consideration for this model and it is matched with supreme performance
required for heavy RC use and high Torque applications, where the lower end Servos fail to deliver this model excels.
The Servo also comes with a 25T adjustable Metal Servo arm ( as shown in picture ).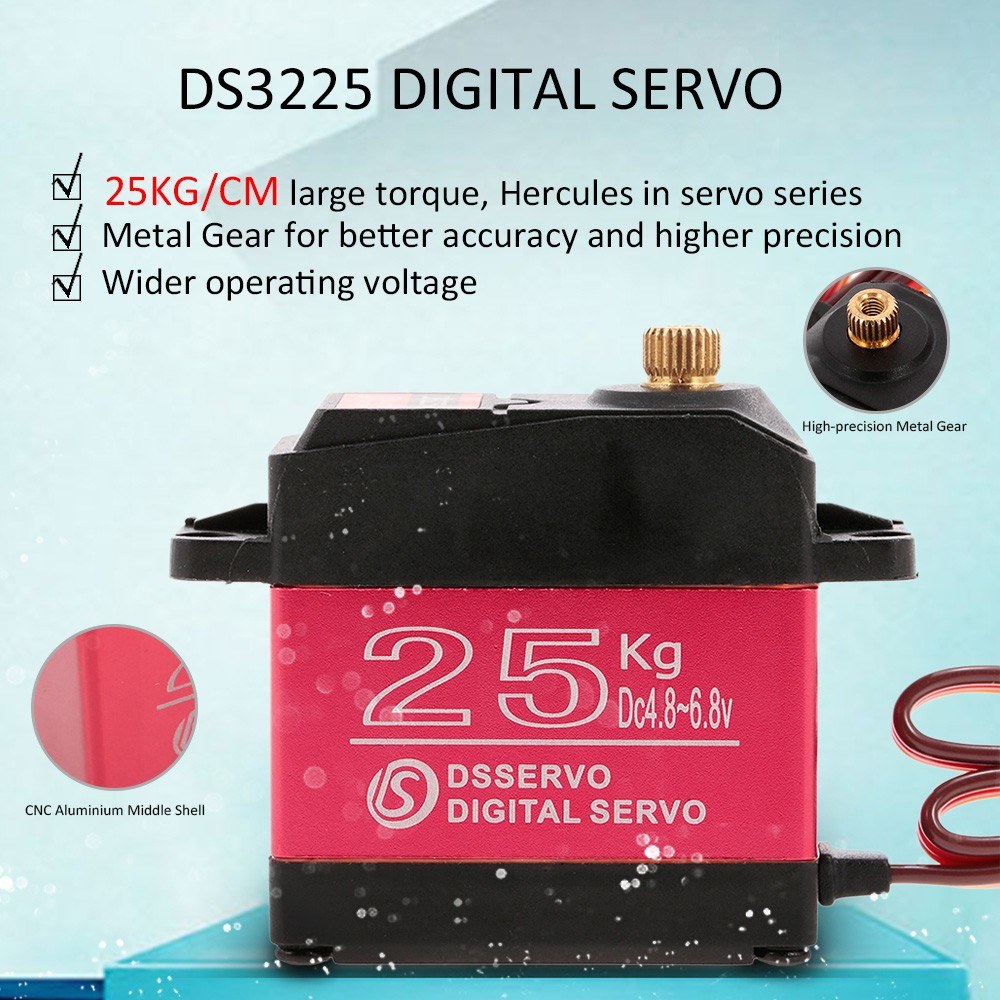 Features:
Large torque - maximum torque can up to 25kg.cm
High-precision metal gear with hard anodizing for better accuracy and longer service life
CNC aluminium middle shell enhances heat dissipation
Water proof rubber seals screws, made of first-grade material ensure longevity
Good performance digital standard servo, which can be a common use for robots, mechanical arms, climbing cars and remote control toys
Great choice for university professors and students who are interested in developing software for robot parts
Tailored for RC hobbyist to provide great experience and precision control
Operating voltage: 6.5 - 6.8V
Operating speed ( 6.5V ): 0.15 sec/60 degree
Operating speed ( 6.8V ): 0.13 sec/60 degree
Stall torque ( 5.0V ): 21kg/cm
Stall torque ( 6.8V ): 25kg/cm
Working frequency: 50-333Hz 
Connector wire: About 300mm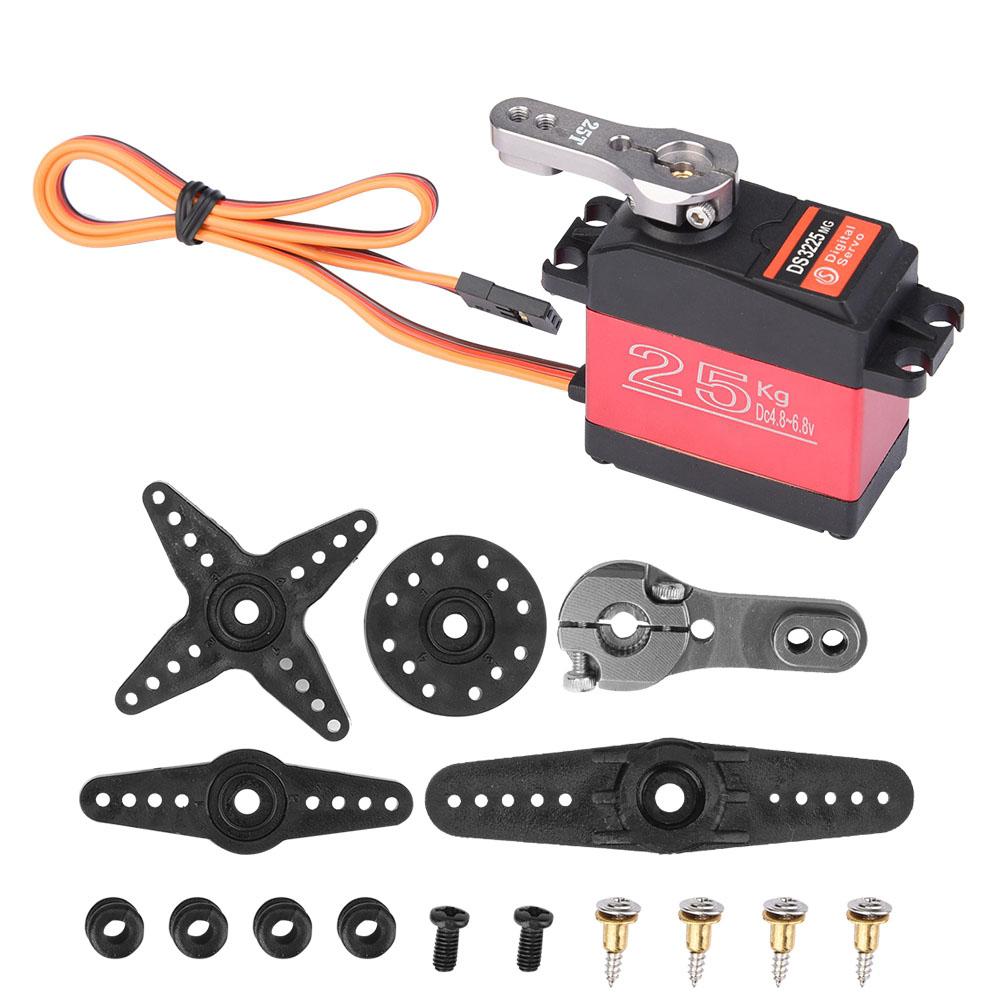 Package Included
1 x DS3225 25kg Digital Servo 
1 x 25T Adjustable Metal Servo Arm
Misc Servo headers

Image: