Description: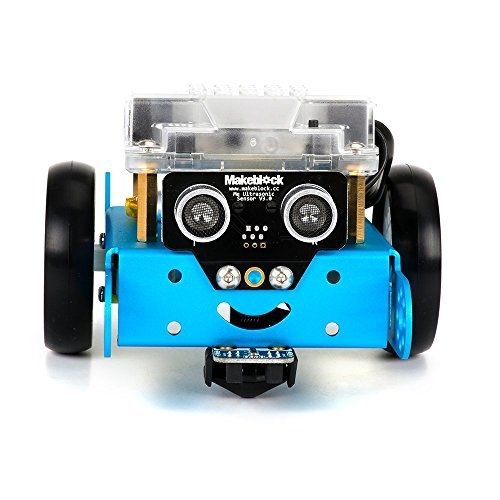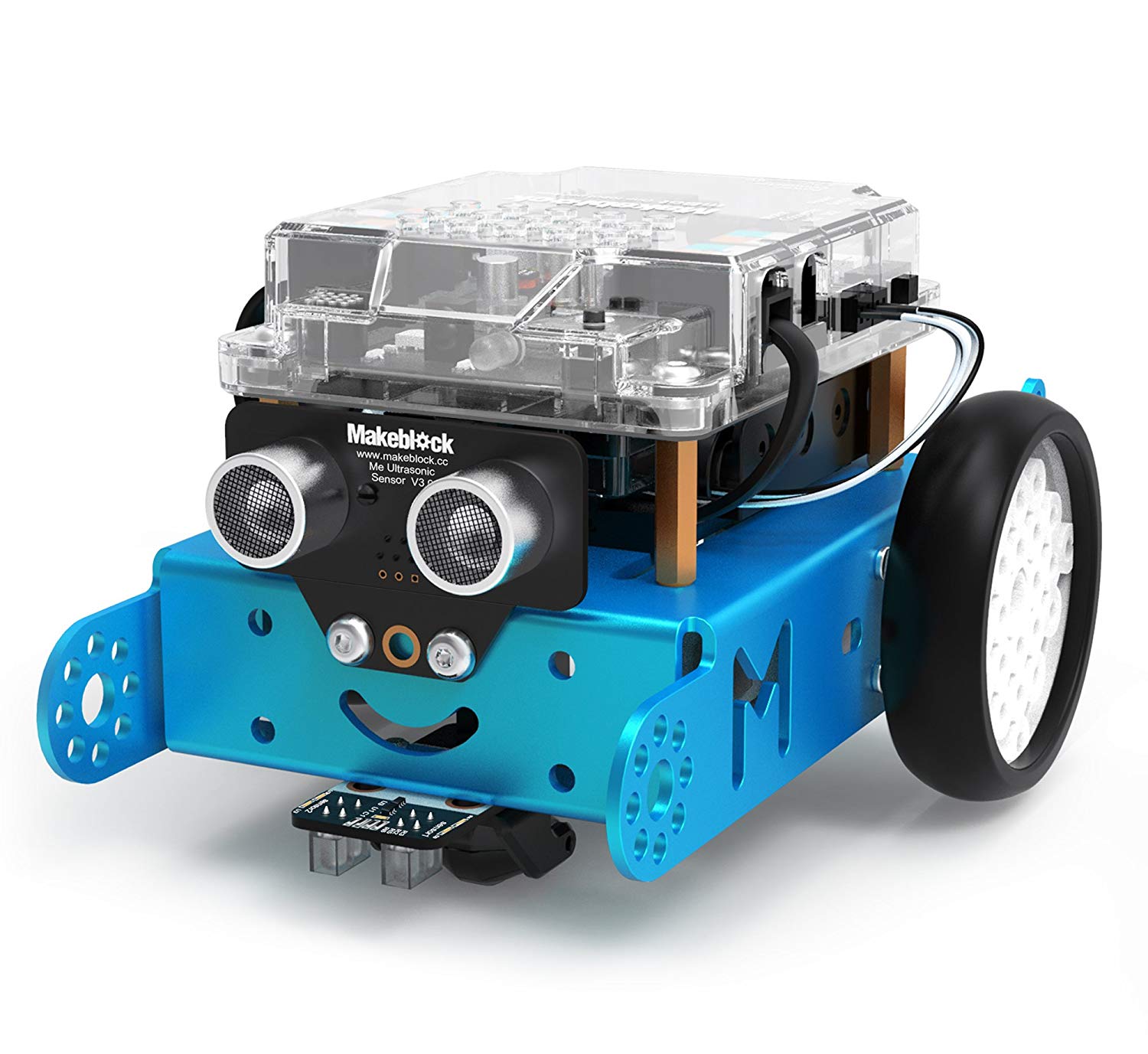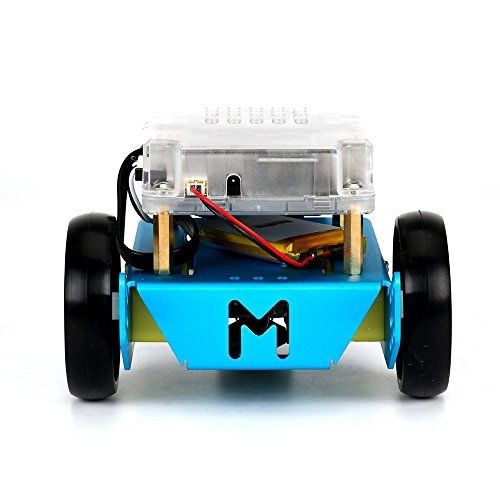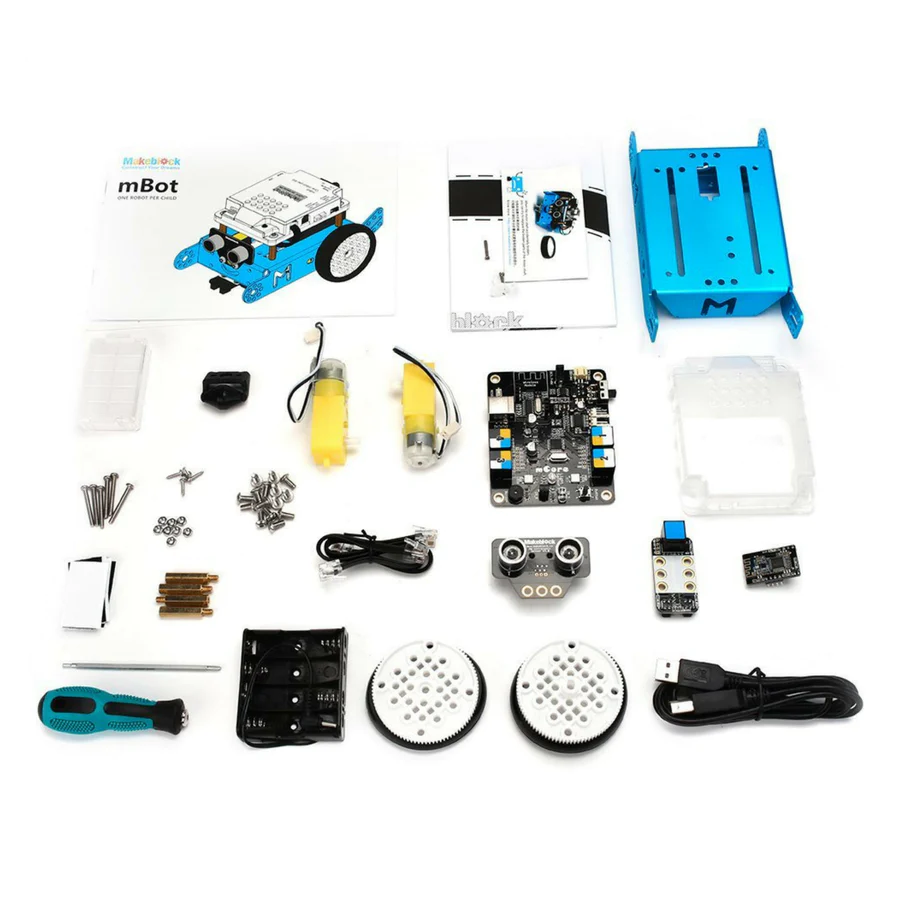 Product Description:
Overview:
The mBot is an excellent tool for kids of all ages to boost their knowledge and interest in robotics, electronics, and programming. Inspired by Scratch 2.0, the mBlock seamlessly connects with Bluetooth or the 2.4GHz wireless module. This all-in-one solution is easy to assemble and provides limitless possibilities for kids to learn STEM (Science, Technology, Engineering, Mathematics).

The mBot has only around 45 pieces so hobbyists can easily assemble the whole kit in 10 minutes, providing a sense of achievement and a healthy curiosity for robots and programming. All the necessary tools needed to build is included along with the parts that are neatly organized inside the box. There is a very simple to follow build guide that is so detailed; anyone who has built a Lego set will feel right at home with it. The components of the mBot are precisely precisioned to fit and of excellent quality, adding to the sturdy and satisfying nature of the finished built.
Suitable for beginners, Arduino is an open-source electronic prototyping platform used globally and will ensure a quick start in the project. The board is easy to wire, thanks to the intuitional color labels and easy to assemble RJ25 connectors. This way, hobbyists can focus on creating interactive projects without complex instructions. Based on Scratch 2.0, a very popular graphical programming software preferred by students and teachers, the new software mBlock was developed to use the Scratch-style coding to program and run Arduino and robots.
But wait, this is no ordinary 'remote control robot' for child's play. The kit contains all the parts that the hobbyist will need to manage the robot from the PC or from the mobile phone. Communicate with the robot from a program you can design yourself to do a myriad of things - receiving sensor data (temperature, light, images) or even scheduling tasks. As long as your PC and smartphone has bluetooth connectivity - you're set to go!
What's New:

The mBot v1.2 is an updated version of the original mBot.
The new version has still the same basic benefits as the original:
easy to assemble

support for Scratch and Arduino

Bluetooth and RF versions

with sensors and outputs

extensible and expandable with hundreds of other Makeblock parts

has cool add-ons

a useful STEM learning tool

no need for soldering, gluing or drilling

Improvements of the current MBot v1.2 include:
the new protective casing that disperses the bright LED; easier on the eyes
a mini nylon castor replaces the original steel ball-bearing wheel ensuring quieter 

movements on hard floors

 

Specification:
Brand Name:

makeblock

Gender:

Unisex

Commodity Attribute:

Assembly

Scale:

1/60

Item Type:

Model

Size:

25cm

Condition:

In-Stock Items

Soldier Accessories:

Soldier Parts and Components

Age Range:

> 8 years old

Completion Degree:

Semi-finished Product

Dimensions:

21.00*17.80*9.80cm

Remote Control:

Yes

By Animation Source:

China

Mfg Series Number:

Assembly/Assembling

Model Number:

Mbot V1.1

Material:

Metal

Theme:

Robots

Puppets Type:

Model
Applications:
Provides an easy DIY learning tool for children ages 7-99!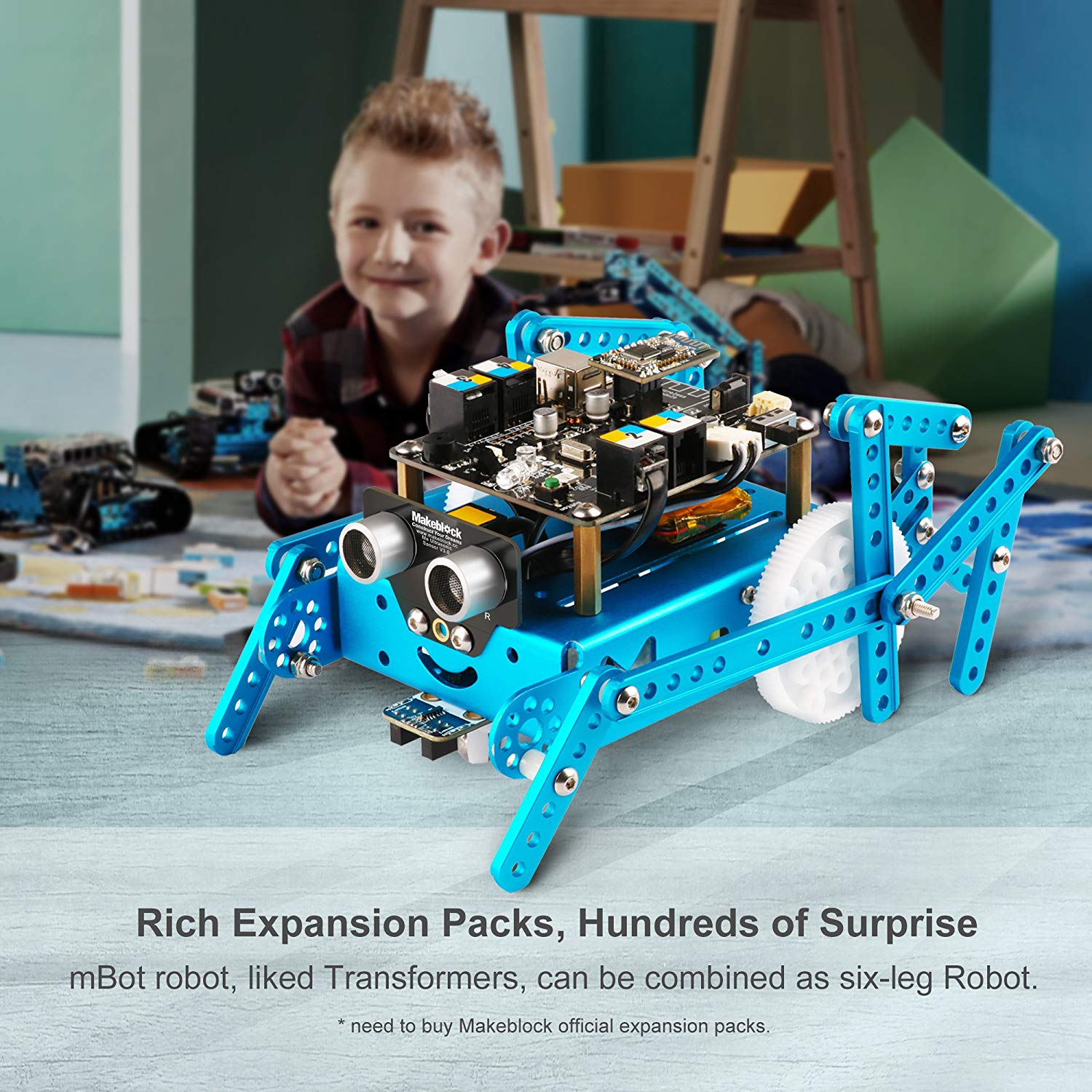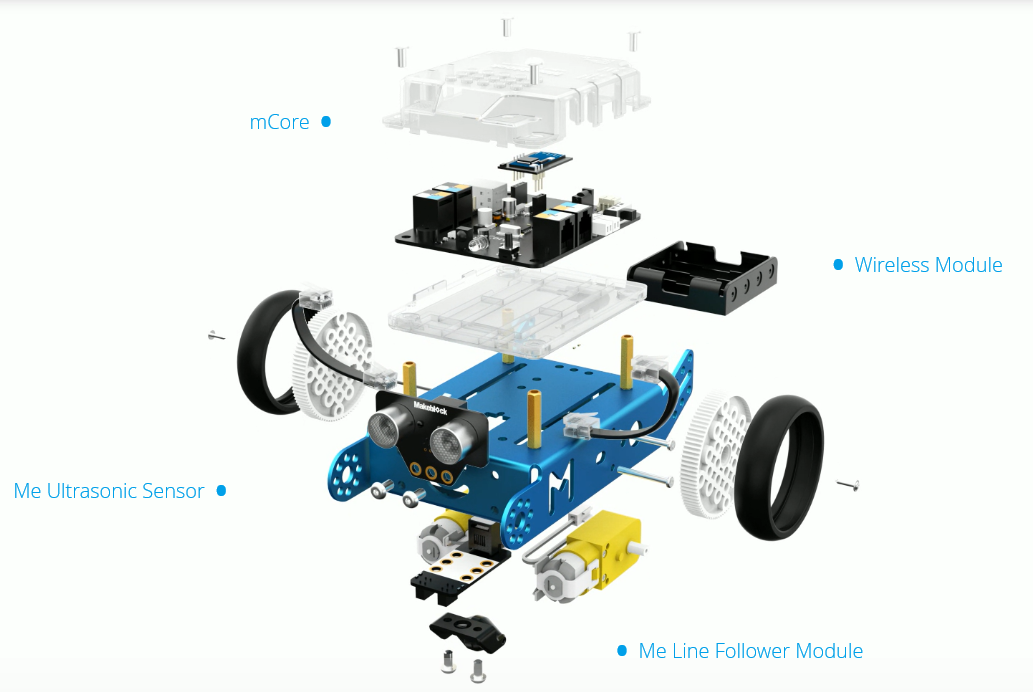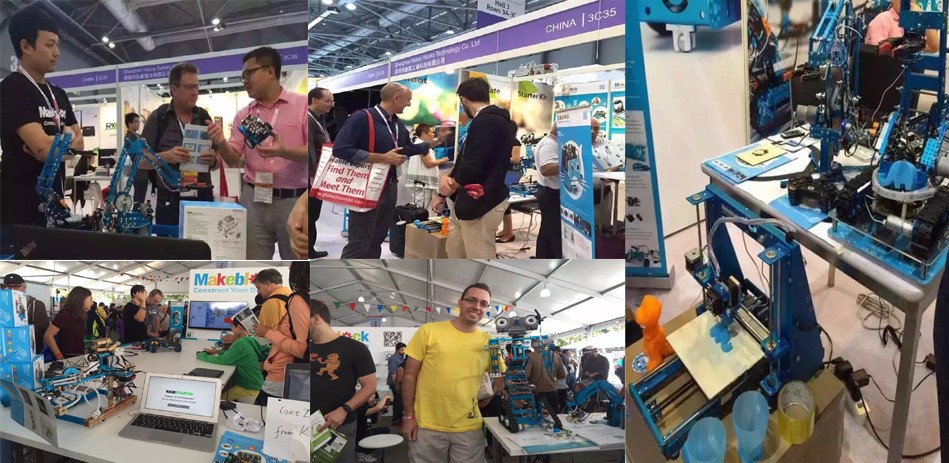 Enhances creativity through play.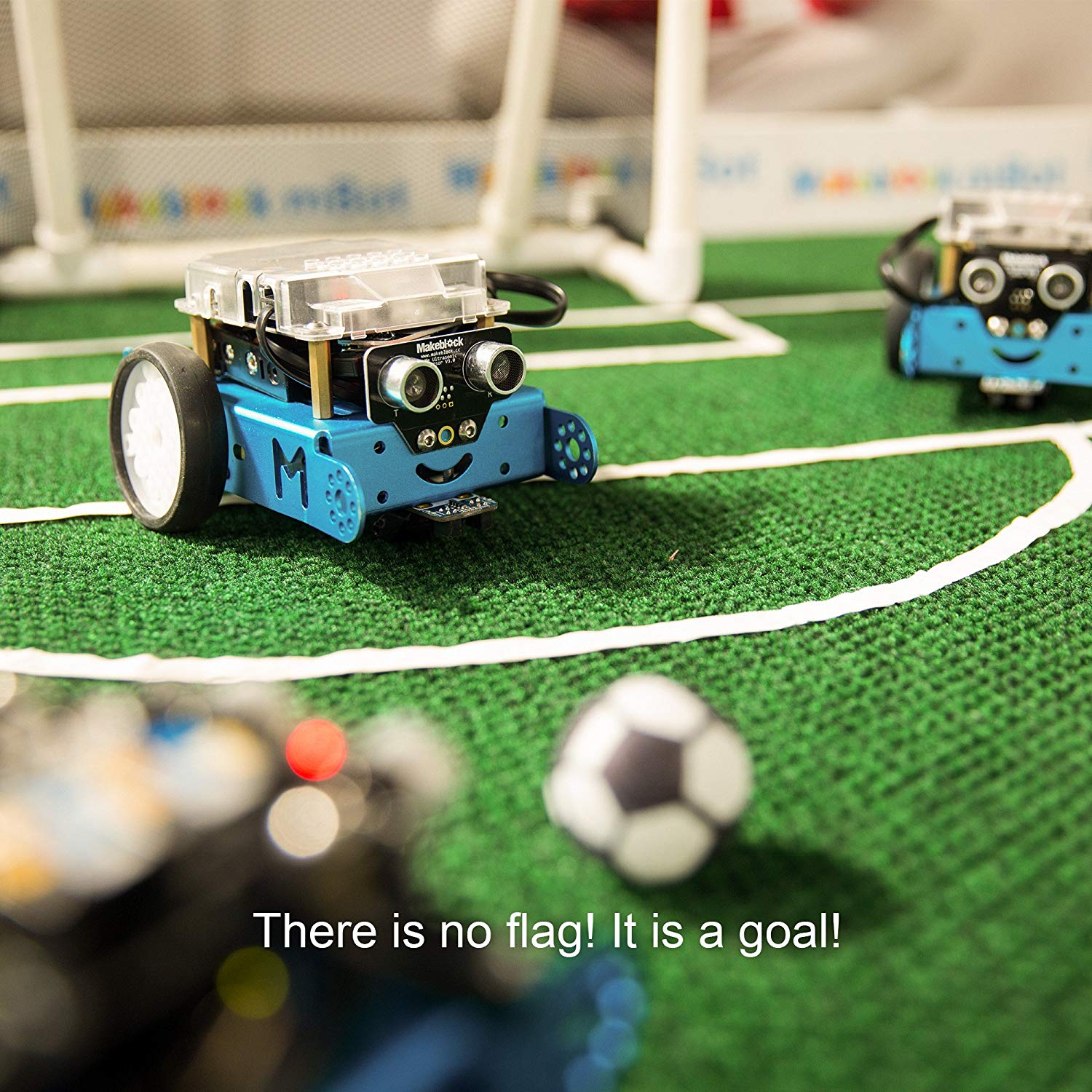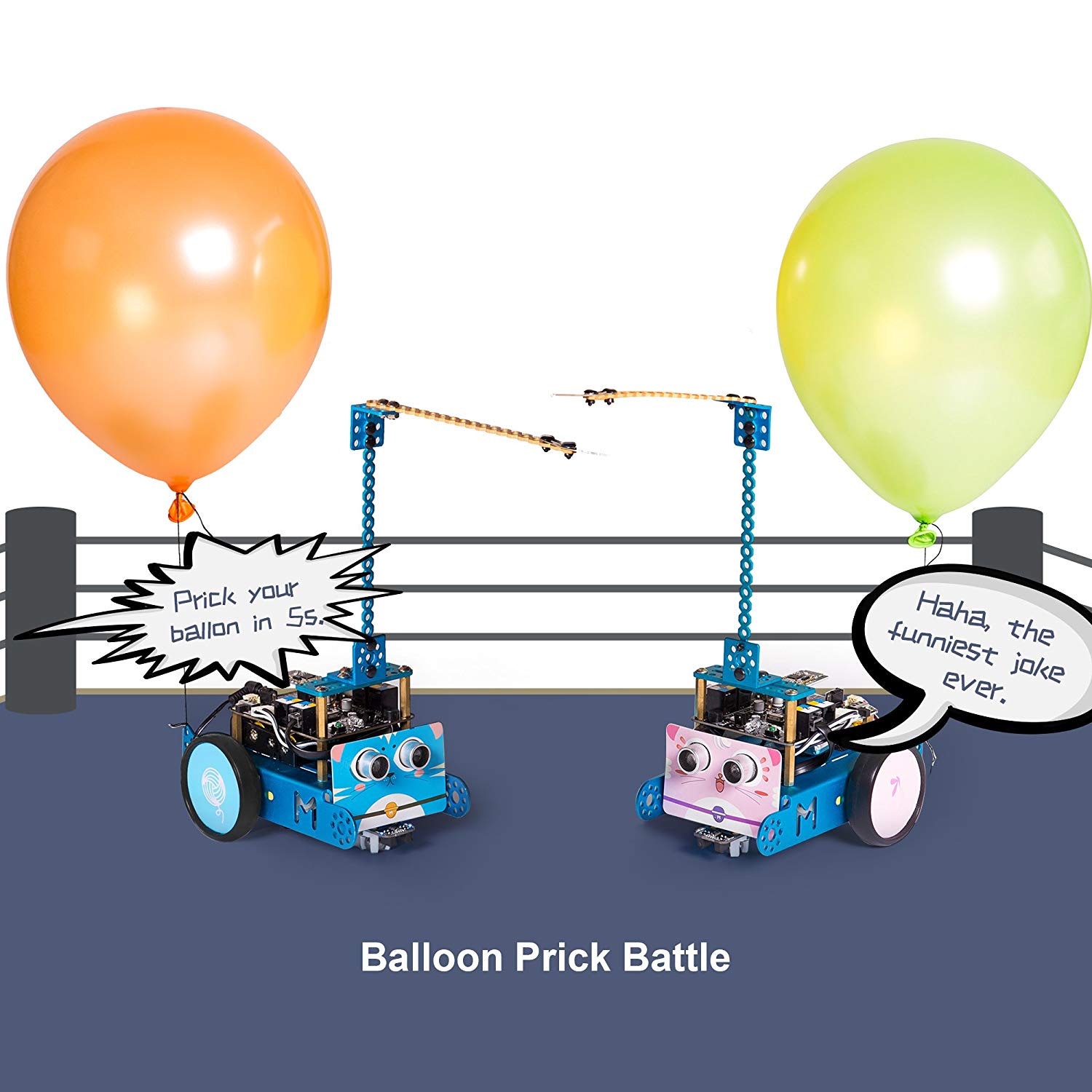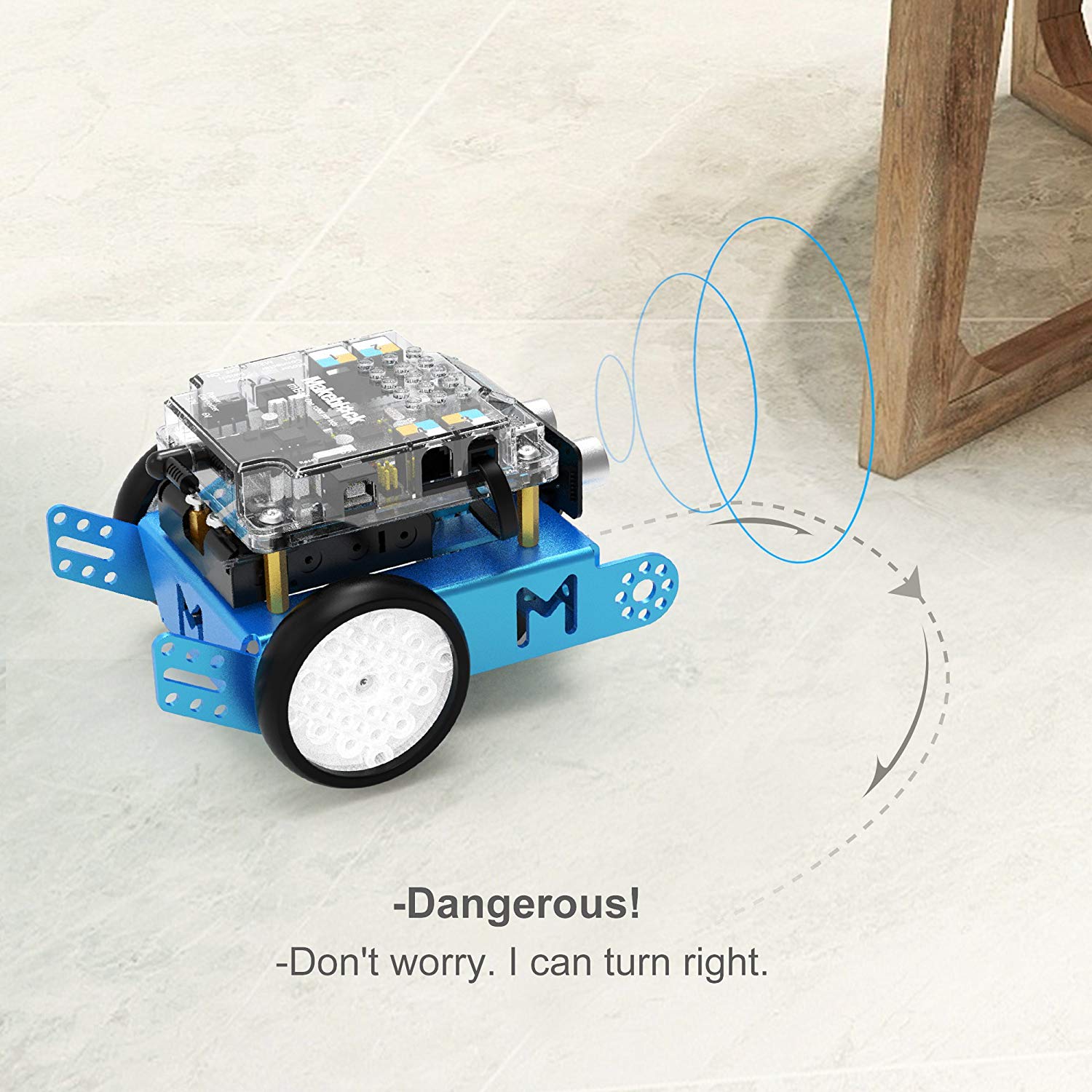 Boosts logical thinking. Hobbyists can decide on more add-ons to enhance their design and build more intricate-looking models.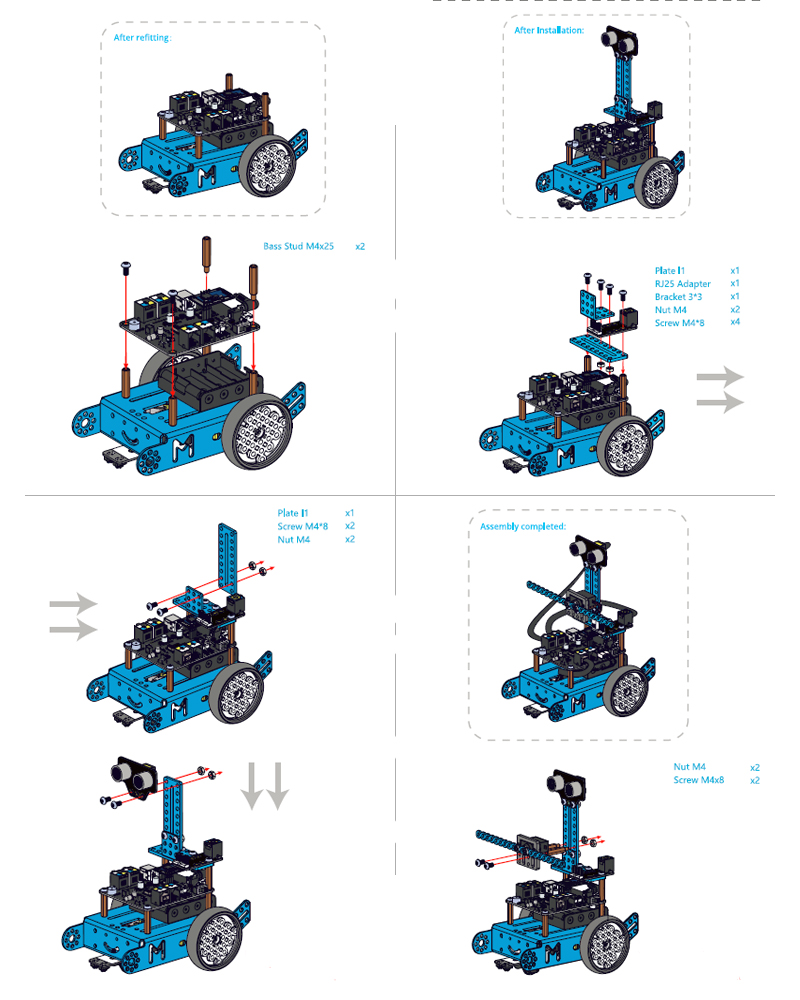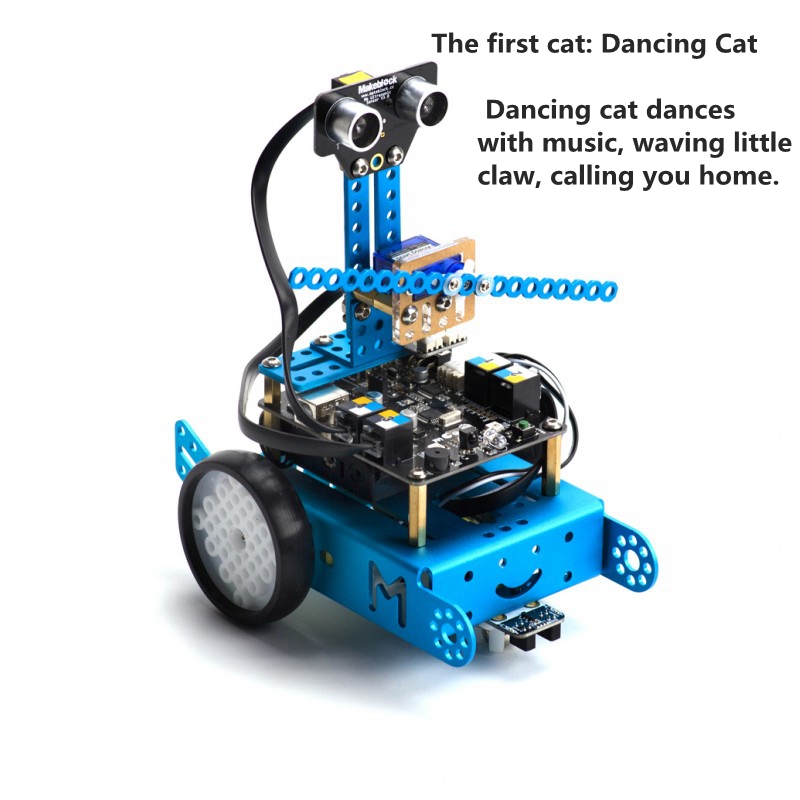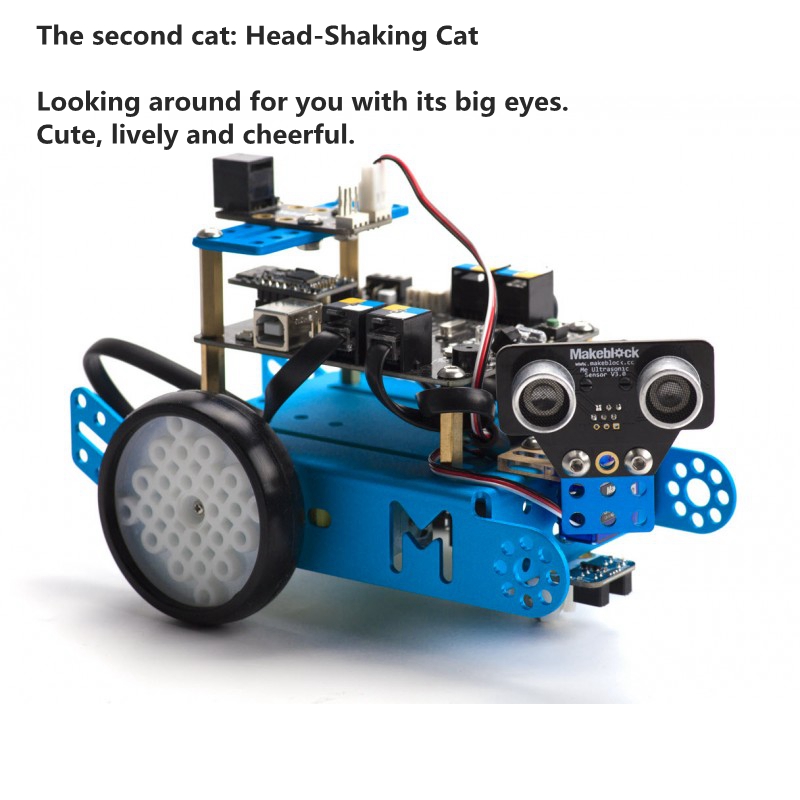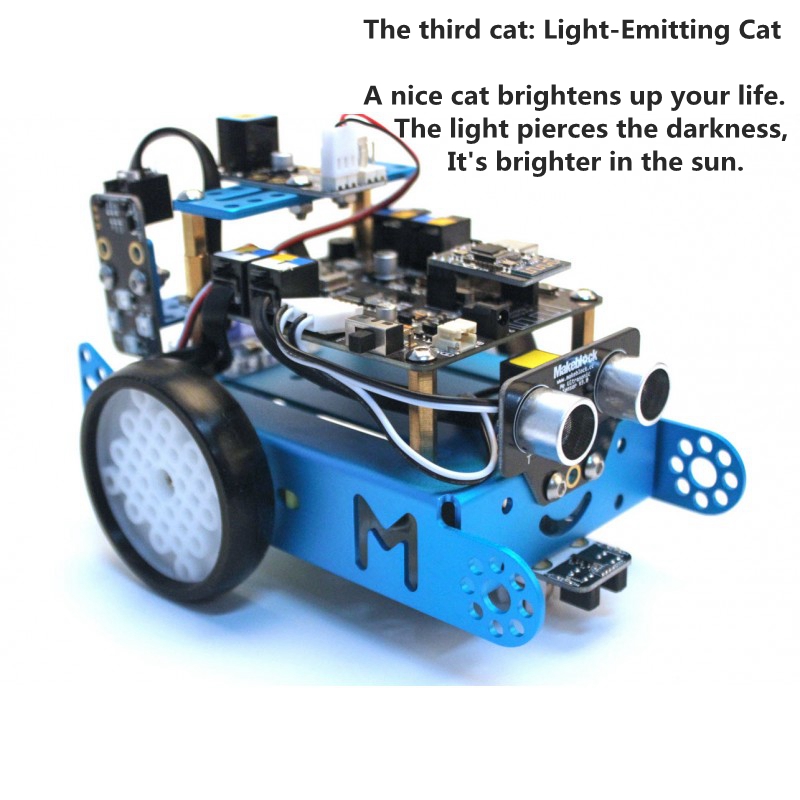 Create graphical programs using the Scratch programming language.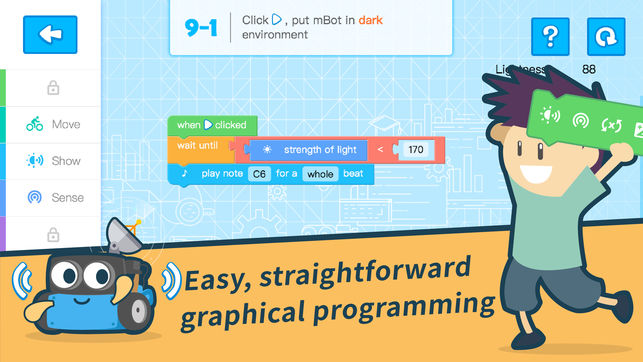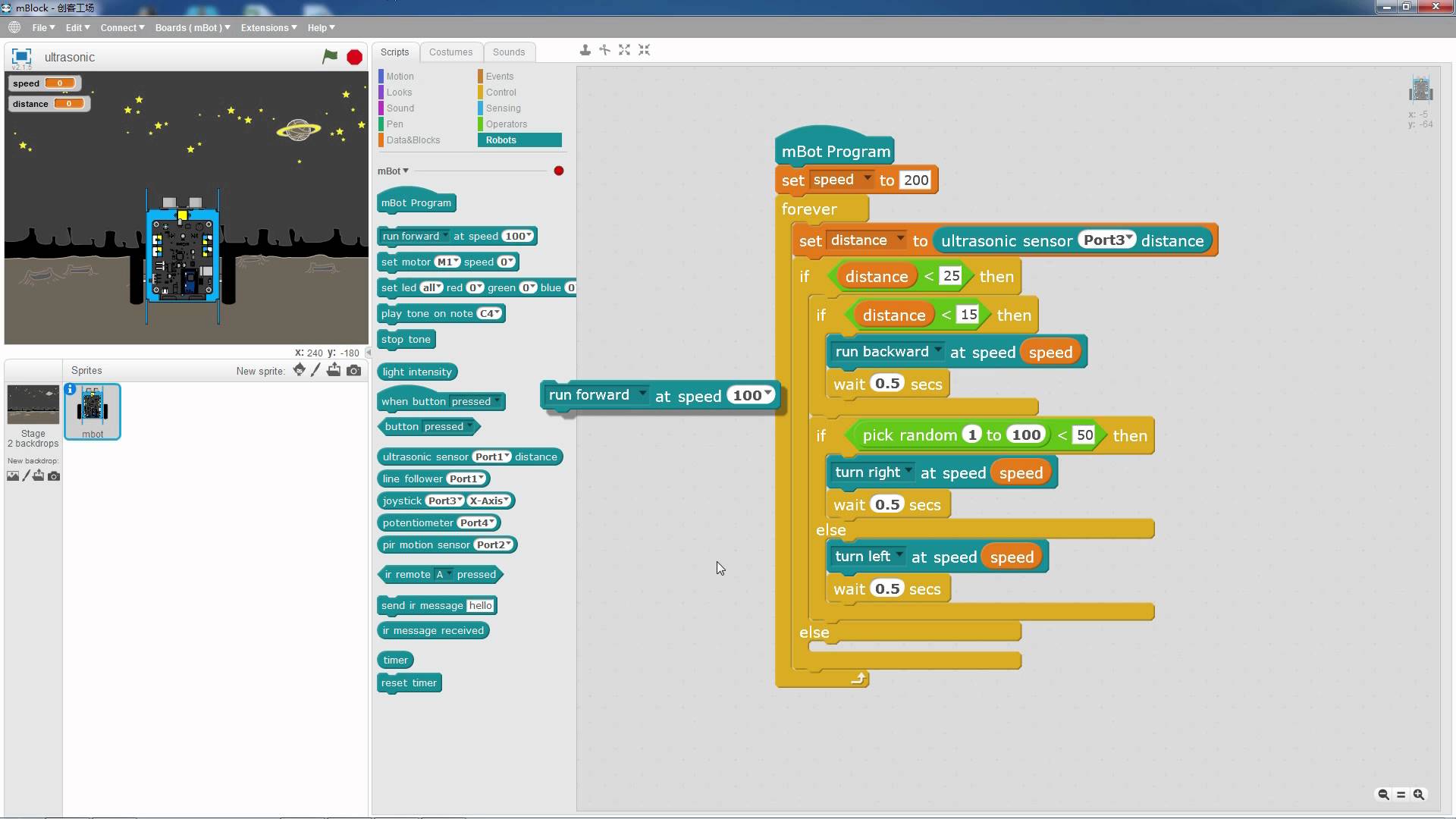 Simple drag and drop enables user to command the mBot even without coding experience.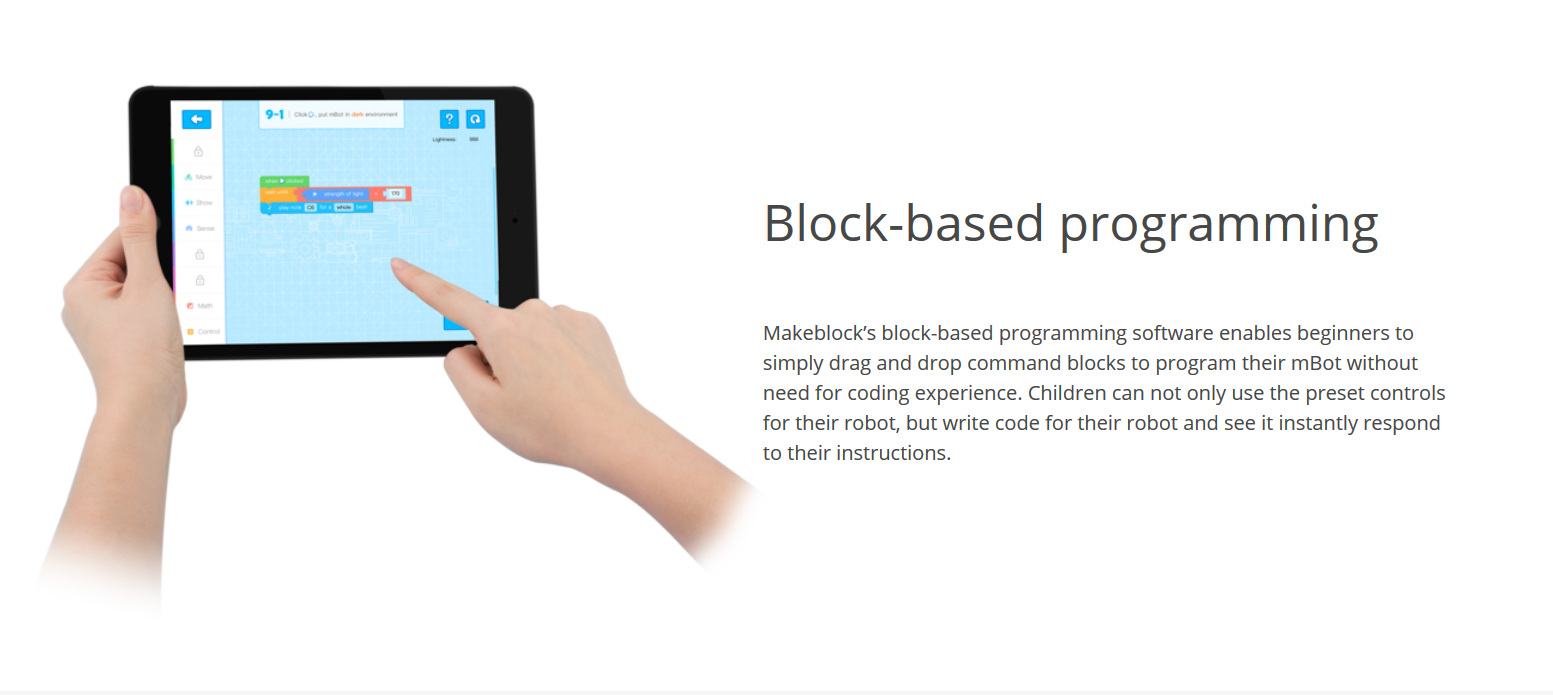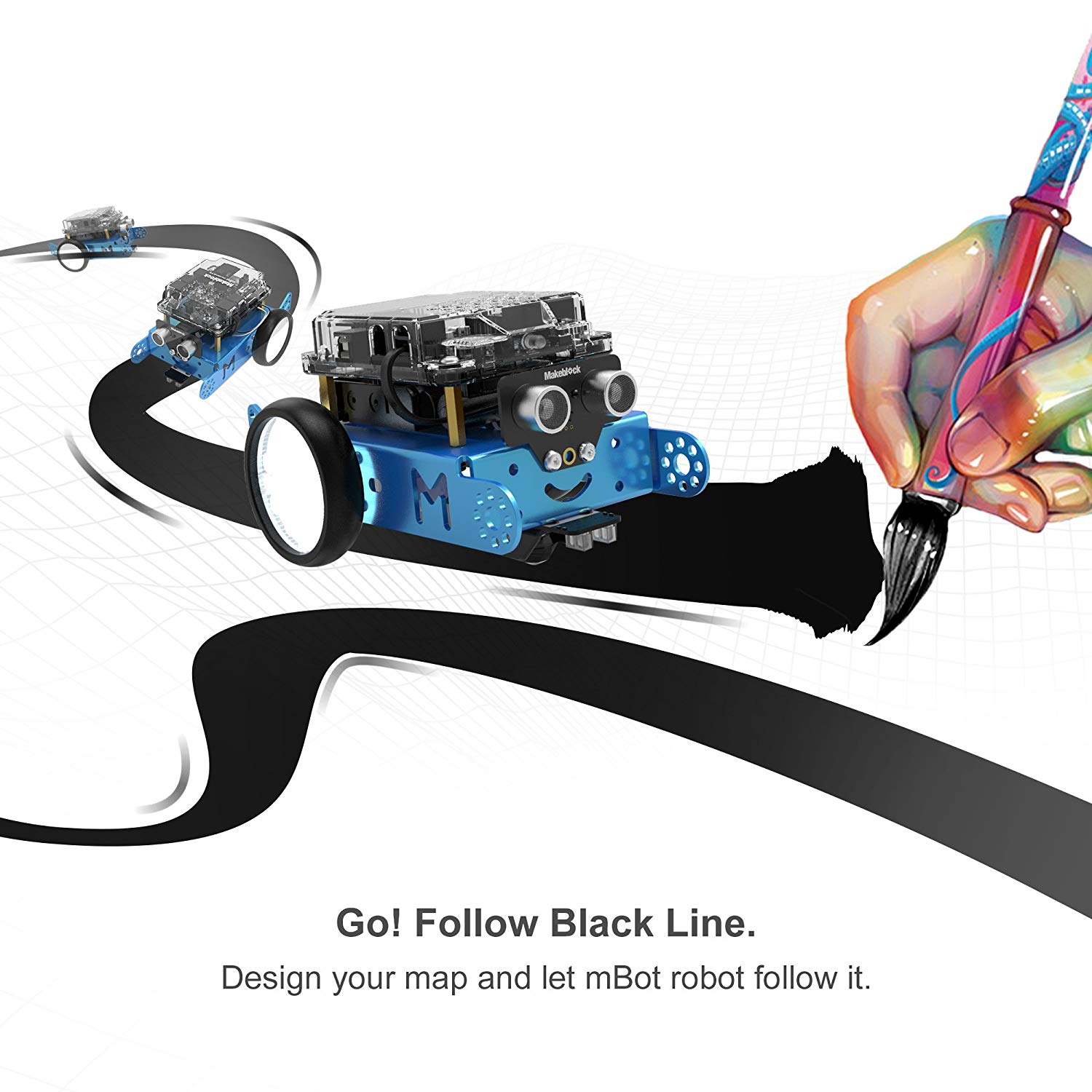 Can be integrated into the curriculum.
Scratch, Arduino C++ and Python can all be integrated in mBlock enabling learners to create programs that will control the robots and provide communication between computer and robots.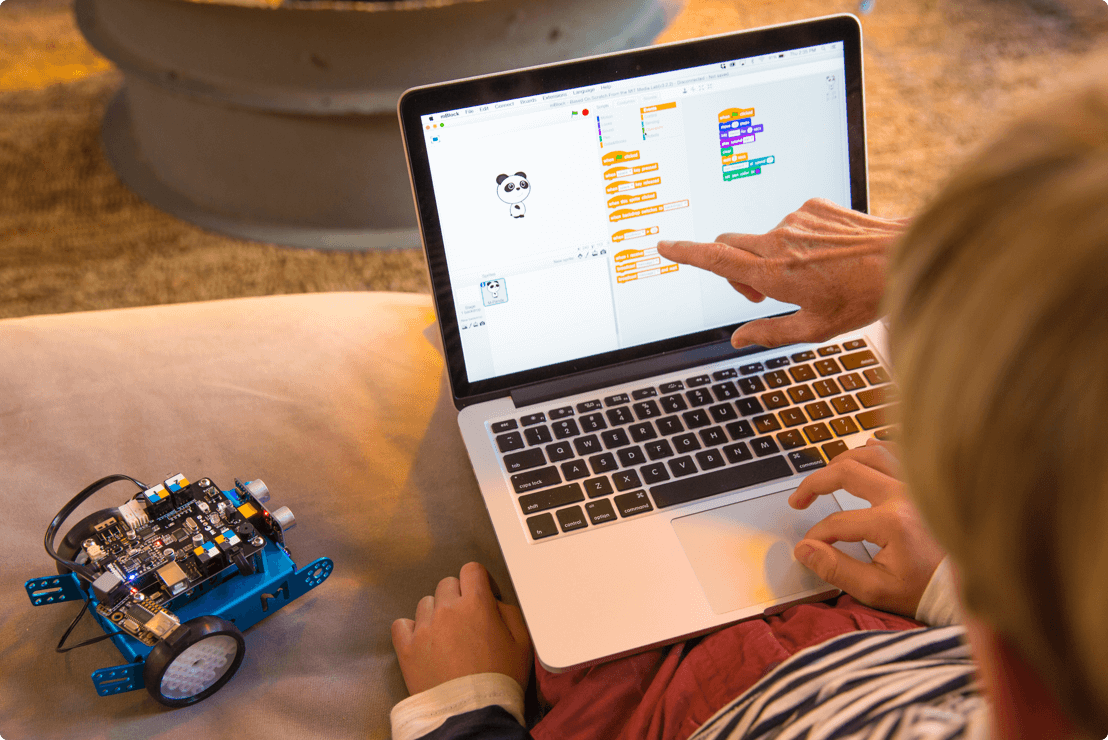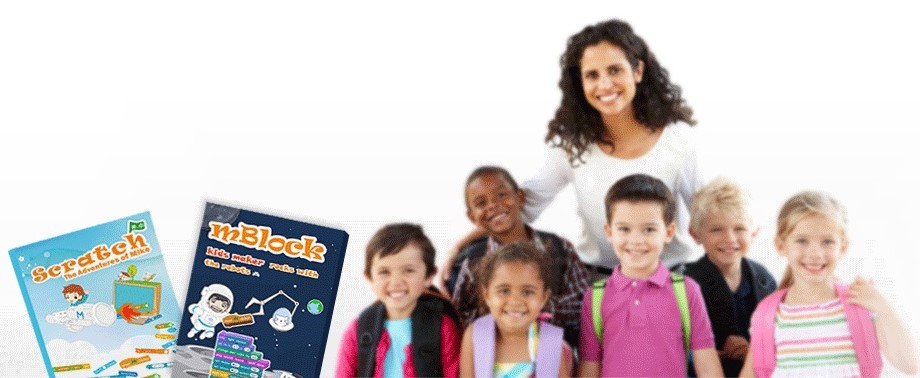 How to Turn On the mBot with your Smarphone:

The mbot kit comes with a detailed instruction book that is easy to follow.

To turn on the robot using your smartphone:
1. Make sure your smartphone is equipped with bluetooth.
2. Open the bluetooth settings in your device.
3. Find mBot and connect to it.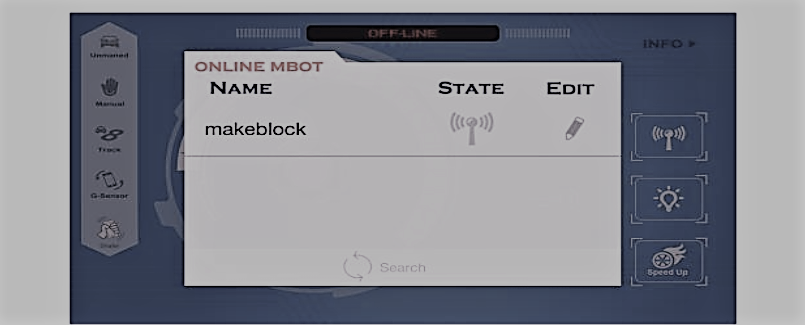 4. When the radar icon turns green, the mBot is now controllable via your smartphone.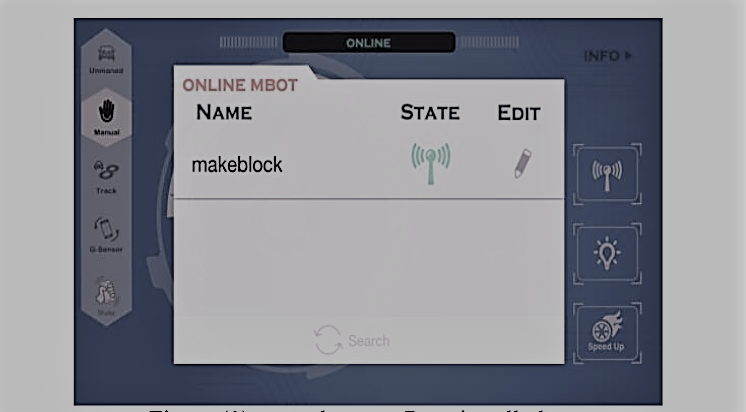 FAQs:
Q: Is mBot compatible with Apple and Windows PC?
A:
Yes. The programming software of mBot has Windows and Mac support. The
Mac OS and Windows mBlock programming environment are used to program the robot. You can find the downloadable software in http://www.mblock.cc/software/
Q: Is the Arduino included in the pack or should it be purchased separately?
A:
The pack comes with its own board which is based on Arduino. It does not use the standard board.
Q: Does it come with power cords?
A:
No power cord is necessary.
A CR2025 battery is used for the remote control.
Q: Do you download a coding software?
A:
Yes. Download the
mBlock software (for PC) in order to program the mBot robot. Likewise, if you want the robot to run using mobile devices, download and install the mBlock APP or the Makeblock APP. Link to all software can be found here:
http://learn.makeblock.com/en/software/
Image: