Description:
Digital luxmeters are more efficient and reliable as compared to analog luxmeters. These smart devices are useful for light-sensitive engineering projects. Whether you are designing a student-level project or an industrial automation system, digital luxmeters help in acquiring precise illuminance reading in any particular area.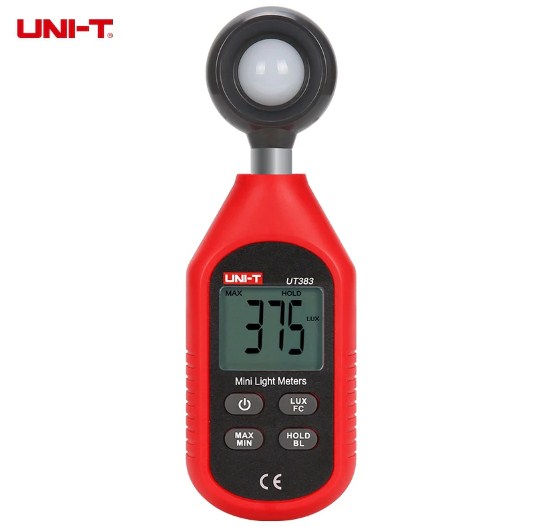 Main Features of Digital Luxmeter
Efficient and Precise readings

Easy to carry

Durable

Power saving with auto power-off feature

Backlight in LCD
Digital Luxmeter Specifications:
Illuminance range: 0-199999 Lux ±(4%+8)

or 0-19999FC ±(5%+10)

Resolution: 1Lux or 1FC

Sampling range: 2/s

Operating environment: 0 ~ 40°C <=80%RH

Storage environment: -20 ~ 60°C <=75%RH

LCD dimensions: 32x26mm

Device dimensions: 160x50x28mm

Power Source: 4.5V (1.5V battery AAAx3

)

Weight: 118g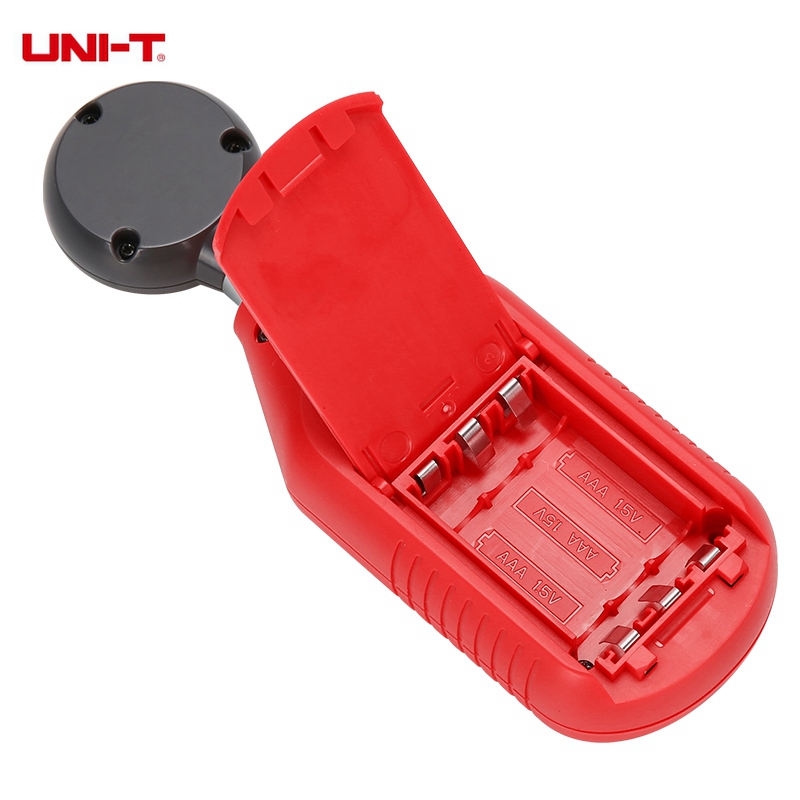 How Does a Digital Luxmeter Work?
Luxmeter uses photodiode, a light-sensitive sensor for measuring the intensity of light. The current passing through the sensor is dependent upon the intensity of light, as the intensity of light varies, the reading on the luxmeter also varies. The output of the sensor is processed and sensed by a microcontroller and according to the voltages, the microcontroller generates light intensity reading.
Modern luxmeters have several more functions such as storing readings, applying filters, pausing a value and connecting with computers via USB.
Applications of Digital Luxmeter:
Luxmeters have several applications, especially in engineering discipline. Whether an engineer is ensuring the directions of Solar Panels is according to the light orientation or the light intensity in an office is being monitored or a student-level home automation project is being developed, a luxmeter can be helpful.
When a new Solar Power System is installed, it is essential to keep the direction of Solar Panels according to the orientation of Sunlight. Ensuring proper direction may result in maximum power generation. The luxmeters are helpful in monitoring the light intensity at various positions and accordingly Solar Panels are tilted at a certain angle.
Low light or high light intensity in offices and schools can result is fatigue, it is necessary to keep proper light in places that are illuminated through synthetic light. Luxmeters works well for measuring indoor light intensity.
When it comes to home automation, switching off lights, closing/opening curtains according to the light intensity are one of the most interesting features. For precise handling of light intensity, luxmeters are used for reading light intensity.
Street lights can be automated to turn on/off according to the availability of light. But a more interesting project can be to develop a more power-saving project that controls the intensity of street light according to the need. A street light that illuminates partially at low sunlight and the intensity of light increases as the sunlight starts vanishing.
Professional Photographers and videographers always consider light intensity before shooting. Digital luxmeters are useful for such people as these smart devices auto turn off if not attended for long, they are lightweight and easy to carry anywhere, and their low power consumption enables the batteries to last for long.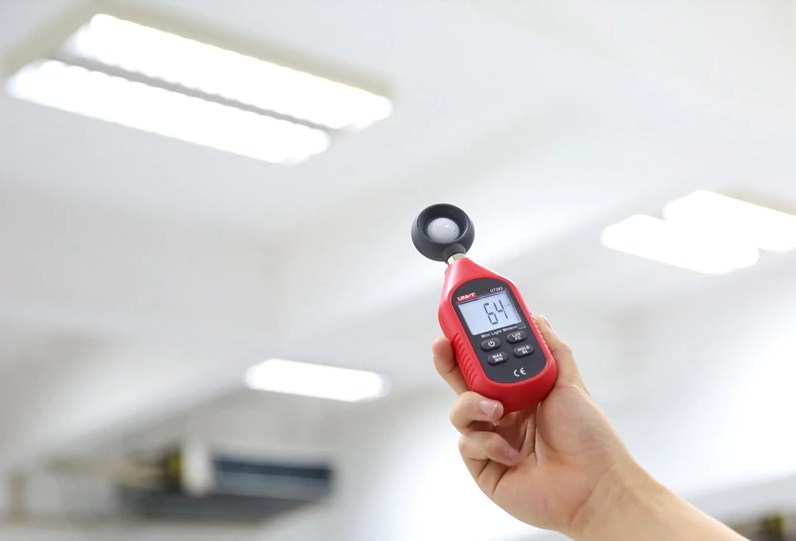 FAQs:
1- What is the maximum range of this luxmeter's reading? 
This device is capable of reading light intensity up to 199999 Lux or 19999FC.
2- Is it useable for outdoor applications? 
Yes, it can be used for outdoor applications such as reading sunlight intensity or synthetic light's intensity but the device must be protected from extreme temperature and humidity (maximum 40°C <=80%RH).
3- How much time does this device take for auto power off? 
The device turns off after 5 minutes of inactivity.
4- What is the sample rate of this device? 
This device takes approximately 2 samples per second.
Image: