Description:

Overview:
The Mini Bench Vice is a compact, light and dependable tool essential for anyone who has to grip small components.  The suction base means that it is perfect for holding circuitboards steady whilst soldering, and is useful enough that it can be also used for robotics, modelling, crafts and other hobbies.  The metal capped jaws and steel adjustment mechanisms ensure longevity, and it is small enough to be able to be stored easily.
Specifications:
Dimensions: 90mmx70mmx65mm.
Weight: 109g.
Material: Zinc plated steel mechanism and jaws, polypropylene body, PVC suction base.
Jaw dimensions: 38mm wide, 25mm max opening.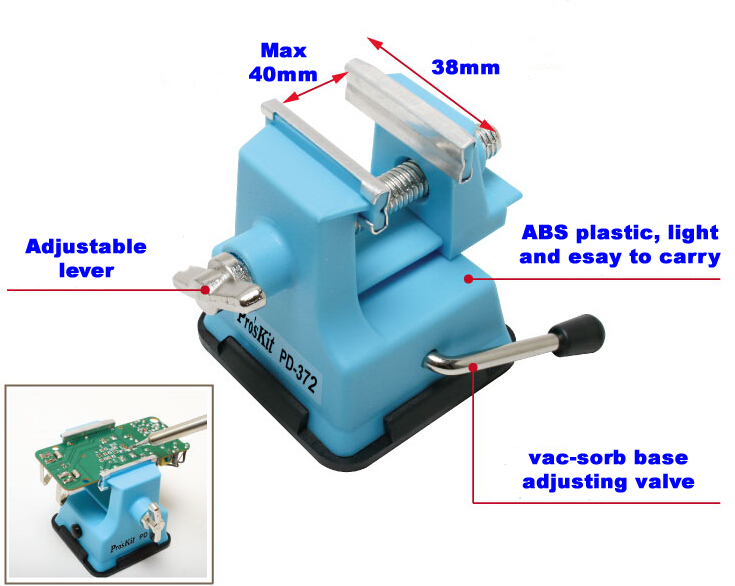 Package Contents:
The blister pack contains the ready assembled vice.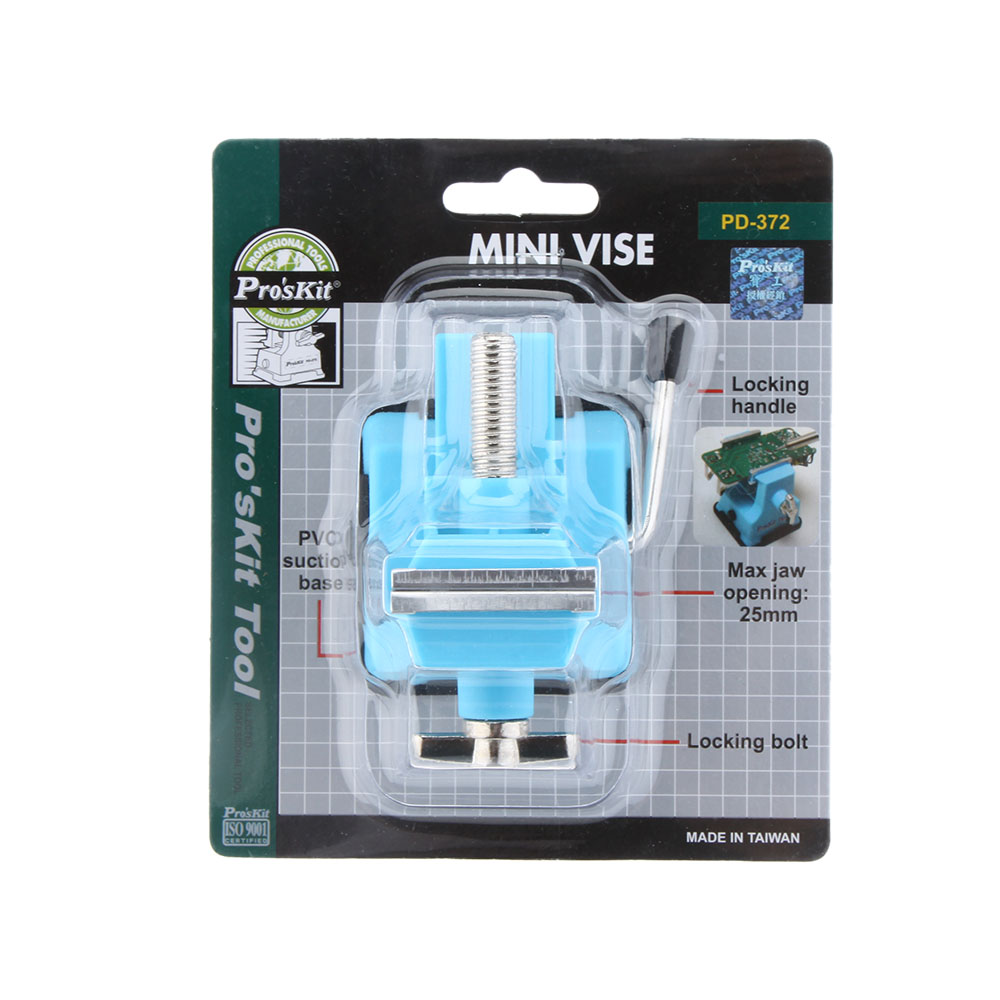 Applications:
The vise would typically be used for light duty clamping applications, such as holding circuitboards for population, securing cables for tinning or termination, as a clamp for snap fasteners and as a press for small bearings and gears as found in RC and robotics projects.  It could even be used to hold the handle of a suitable soldering iron to free up both hands, or on the underside of a cabinet to temporarily support a lamp or cable run.
FAQ:
Can it hold circuit boards?
Yes, it will, either flat if your board fits the dimensions, or on edge and upright.
Does it grip to my desk?
It will grip to any smooth flat surface.
How does the grip work?
Make sure the suction base and work space are clean, position the vice, then turn the base lever to create a vacuum bond.
Is it easy to use?
Extremely easy to use.  It works in the same way as any other standard bench vice, and the adjusting handlehas been designed for ease of use.
What are the typical applications?
Holding boards for soldering especially handy when you are soldering small parts, craft work, and also while using mini drills or dremel.

Image: