Description:
Description: 
TZ 231, TZe-231, TZe221  compatible tape is a replacement or replenishment cartridge for BROTHER brand printers used to make labels.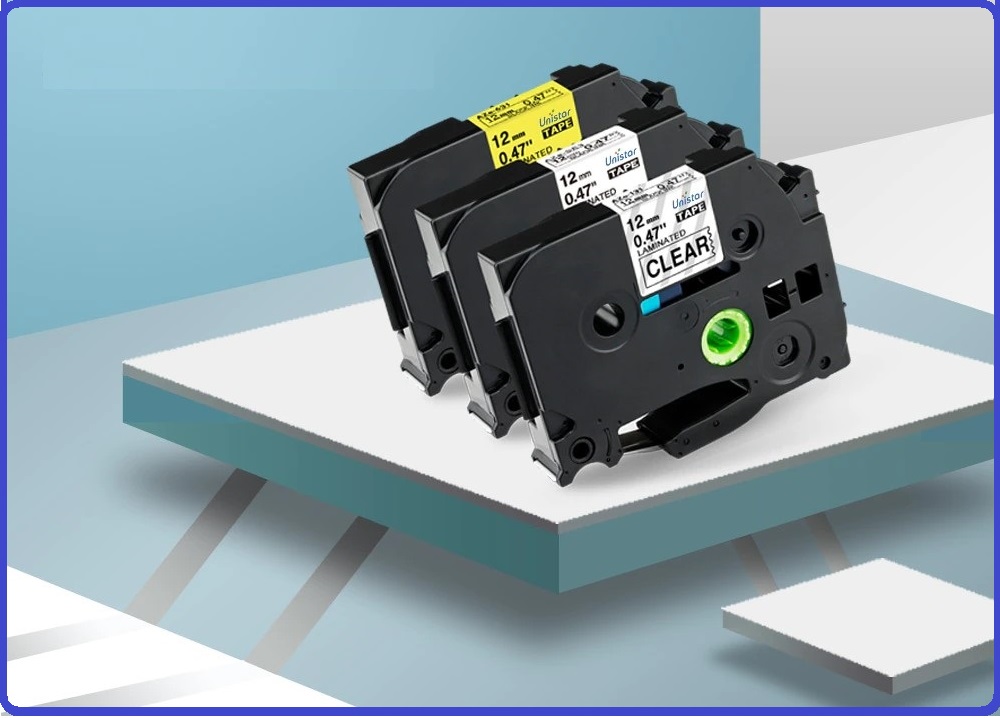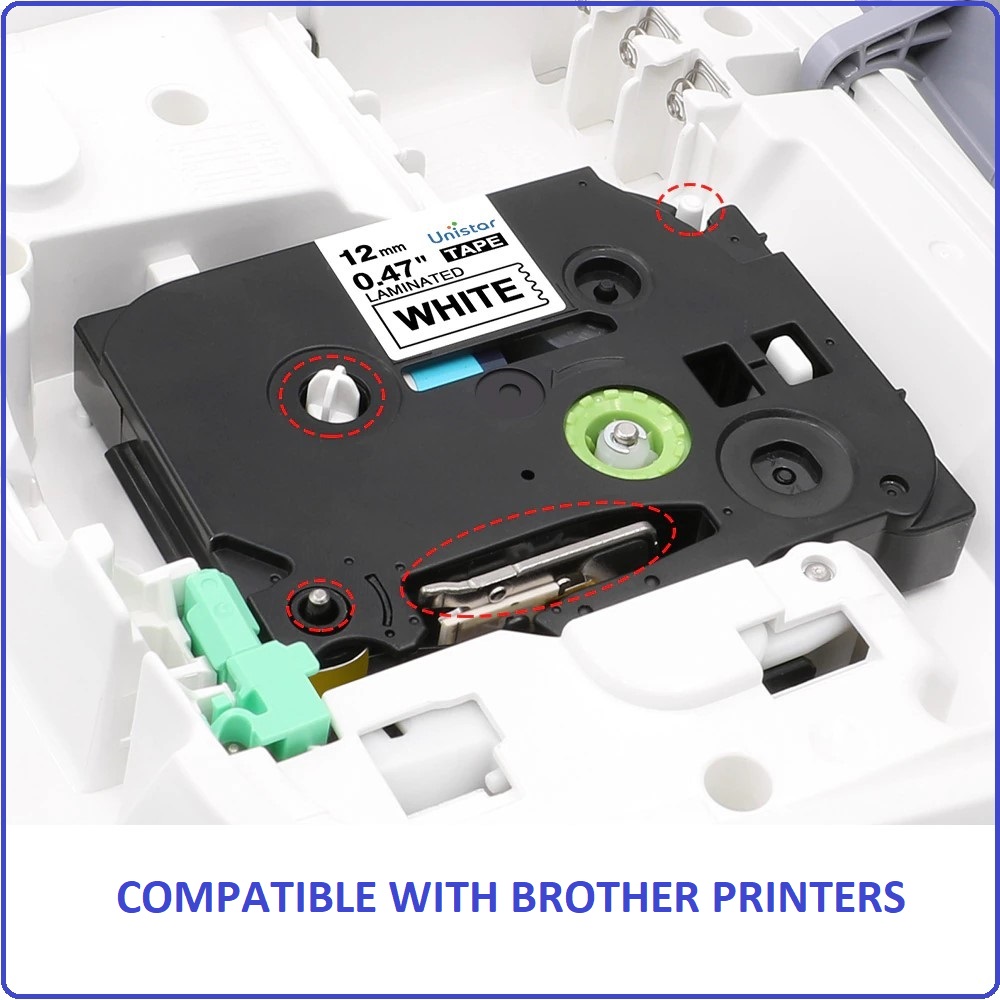 The tapes have very wide applications for both personal and industrial purposes.
STUDENTS can personalize Books, Files, Folders, Pencilboxes, Waterbottles, Backpacks, Umbrellas, Shoes, Jackets, Caps, and any other items they take to school or college. Even Toys and Gifts can be labeled.
HANDYMEN can mark various Tubes, Electrical Wires, Waterlines, Switches, Cables, Parts, Ducts, Components, Tools, Computer Parts, Junction boxes, or Locations of access.
CHEFs can label various Spices, Salt-and-Pepper, Kitchen utensils, Cabinets, Cleaning supplies.
LABORATORIES can label Chemicals, Additives, Reagents, Glassware, Testing apparatus, or any other items to avoid cross-contamination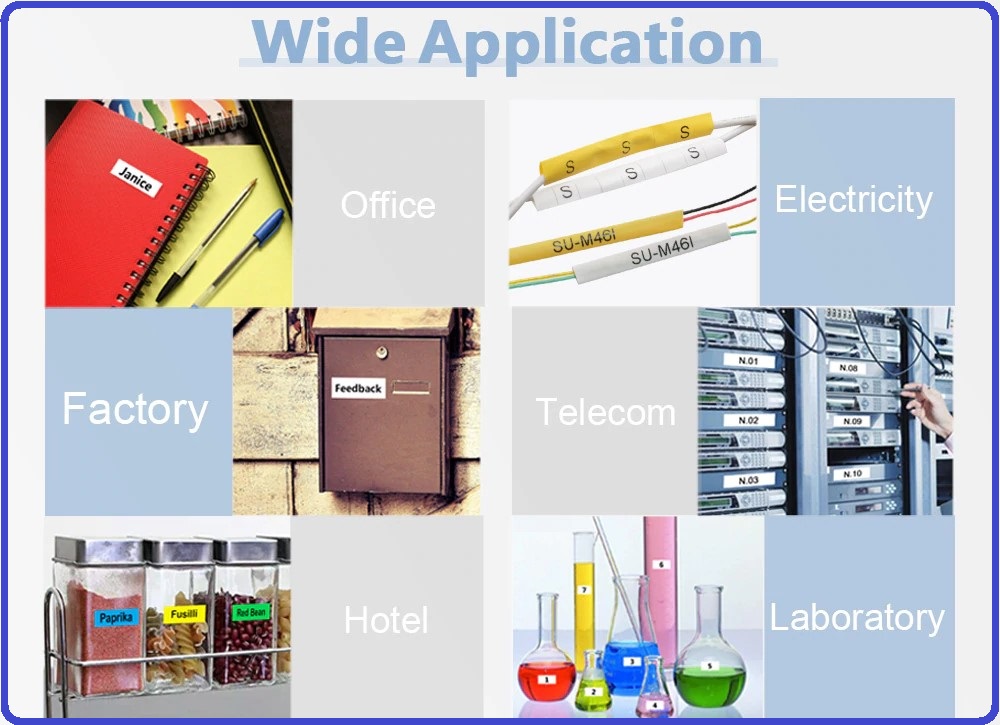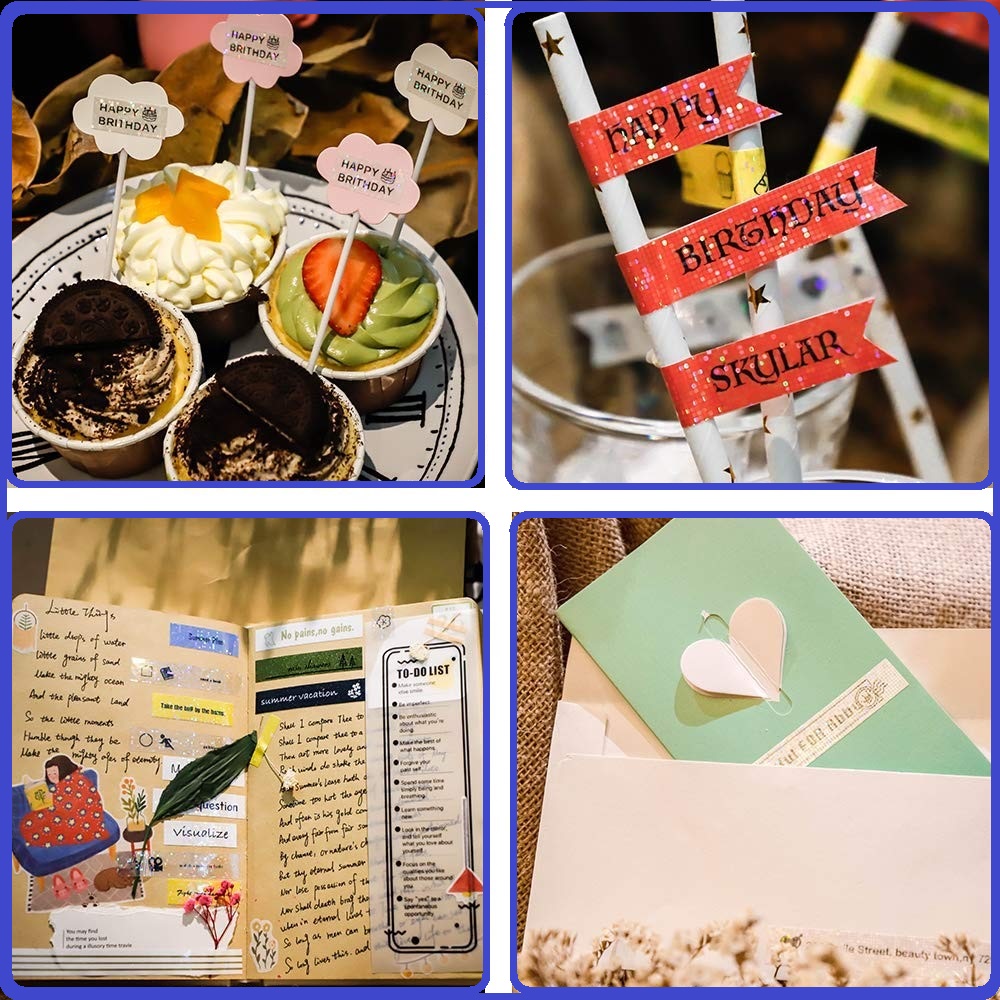 Compatibility: 
This tape is compatible with numerous BROTHER brand printers. The complete list of printers is provided below.
PT18R

PT200

PT300

PT310

PT320

PT330

PT340

PT350

PT520

PT530

PT540

PT550

PT580c

PT1000

PT1010

PT1090

PT1100

PT1100sb

PT1120

PT1130

PT1160

PT1170

PT1180

PT1190

PT1200

PT 1230PC

PT1280

PT1300

PT1400

PT1500pc

PT1600

PT1650

PT1700

PT1750

PT1760

PT1800

PT1810

PT1830

PT1880

PT1900

PT1910

PT1950

PT1960

PT2100

PT2110

PT2200

PT2210

PT2310

PT2400

PT2410

PT2430PC

PT2500PC

PT2600

PT2610

PT2700

PT2710

PT3600

PT7500

PT7600

PT9200PC

PT9200dx

PT9400

PT9500

ST5

ST1150 and all Brother P-touch label makers that use TZ tapes.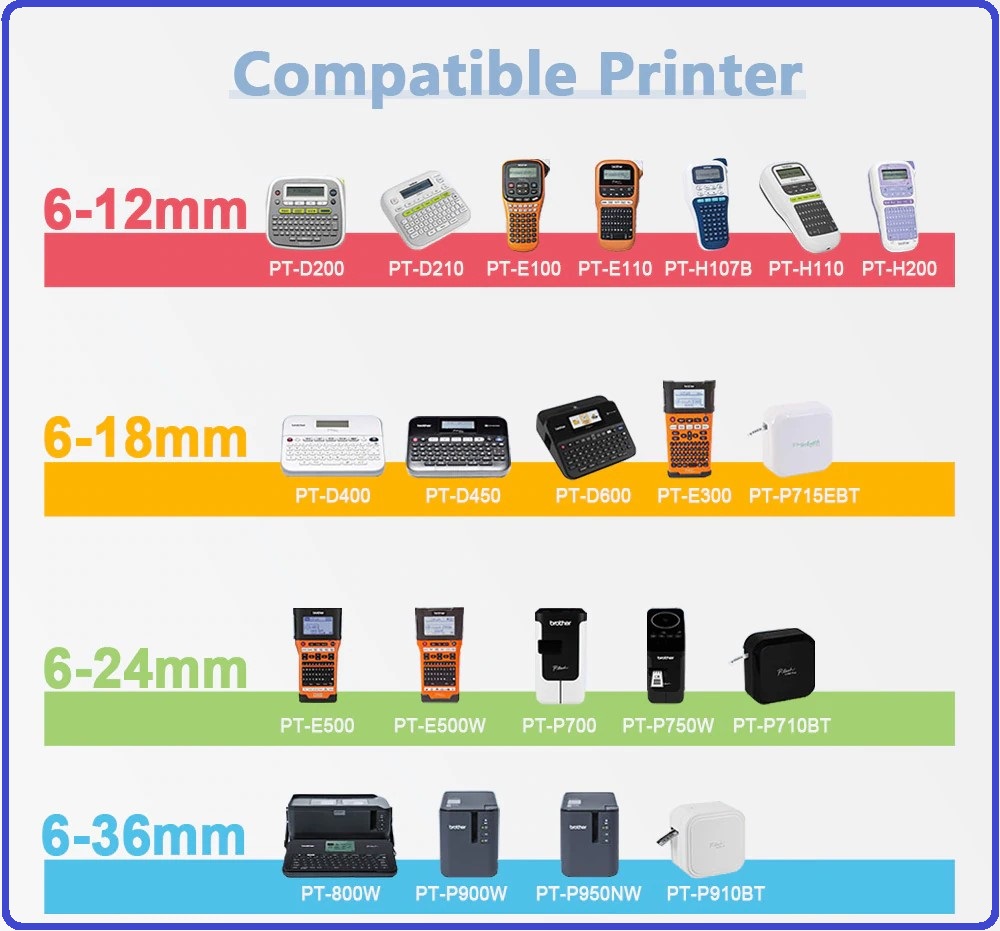 Features and Properties: 
The labels are very sturdy and resilient to tough usage atmosphere.
Abrasion-Resistant

Chemical-Resistant

Water-Resistant

Heat-Resistant

Fade-Resistant; and offers

Strong Adhesion.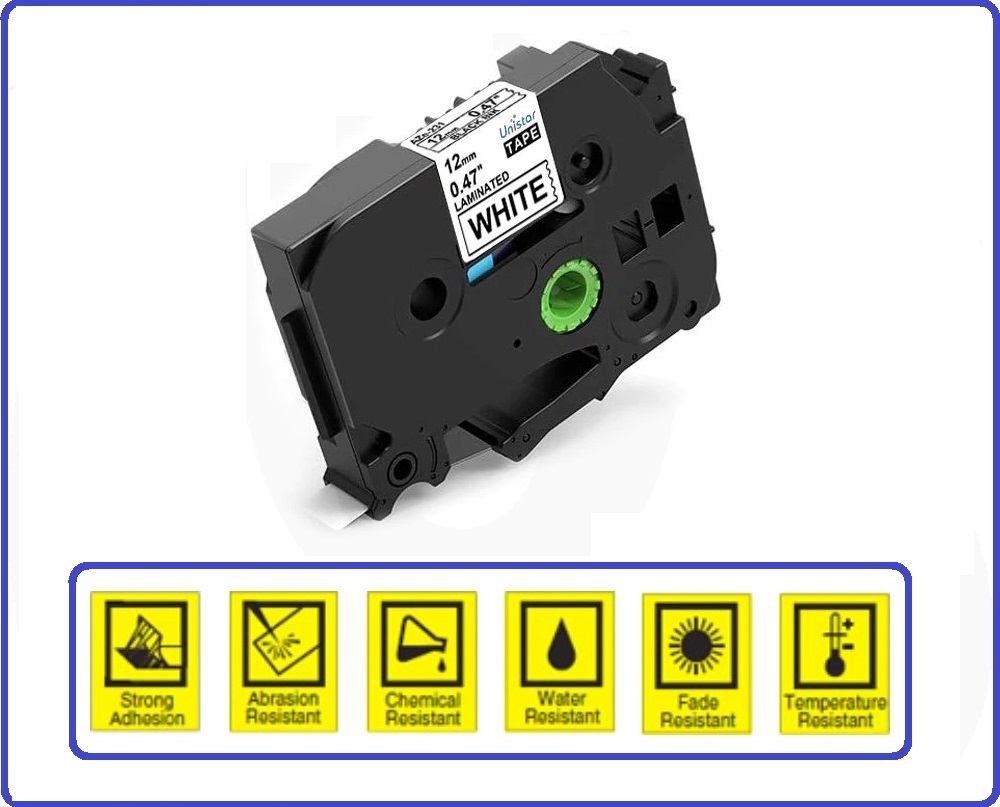 Usage and care: 
The cartridge comes in a weather-protected package. Open the package only when you are ready to install the cartridge into the printer. Open the printer, remove the old cartridge and install the new cartridge exactly in the same position as the old cartridge. Dispose of the used cartridge according to local regulations.
Typically, the tapes do not leave a residue when removed. If this happens, wipe with alcohol or solvent in a cotton swab to remove the adhesive from the surface.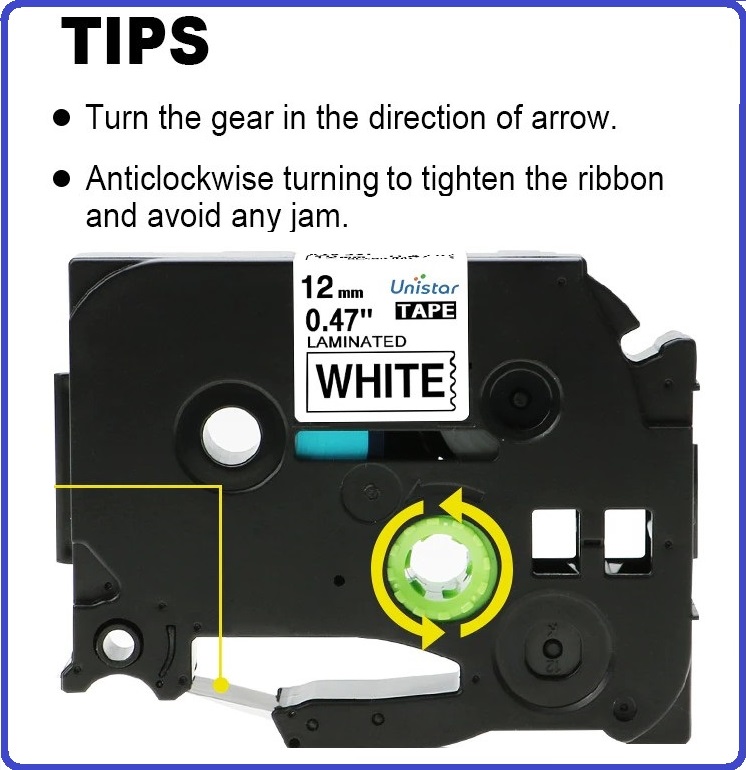 Specifications:



Product: Printer ribbon in a cartridge
Compatible Brand: BROTHER
Tape Width: 12 mm 
Length of tape: 8m total
Color: Black print on white background
Material: PET on an adhesive backing
Print Technology: Direct Thermal Printing
Number of Cartridges per pack: 1
Image: