Description:
Description: 
Quality filament for 3D Printers, available in PETG 1.75mm. 
Stock is in Christchurch ready to be shipped or picked up. If you choose to pickup we will give a discount of 13% on the listed price (making the cost $59.99), so email us to arrange the pickup and get the discount.
PETG is made from Polyethylene Terephthalate (PET) enhanced with glycol (hence the letter G after PET). The glycol is added to the material composition during polymerization and the result is a filament that is clearer, less brittle, and easier to use than its base form of PET.
It's an excellent filament choice for printing objects that need to be sturdy, have a smooth surface, and require lower shrinkage.
Physical strength is generally higher with PETG compared to PLA.

Temperature tolerance is typically much higher with PETG. Some extreme PETG blends like Arnite 3040 from Nexeo 3D can handle peak temperatures of up to 250ºC. However, a more common tolerance for PETG is around 75ºC. With PLA, on the other hand, you generally have to keep 3D printed parts below 55ºC to keep them solid.

Outdoor use goes to PETG, as it handles weather and sun far better than PLA. On the other hand, PLA can be made much more durable when painted, protecting it from the elements.

Transparency is easiest to achieve with a PETG filament

Excellent layer adhesion

Warp resistance

Reduced shrinkage

Higher density

Chemical resistance to both acidic and alkali compounds

Flexible printing on glass, acrylic, glass, blue tape and polyimide tape

Odorlessness during printing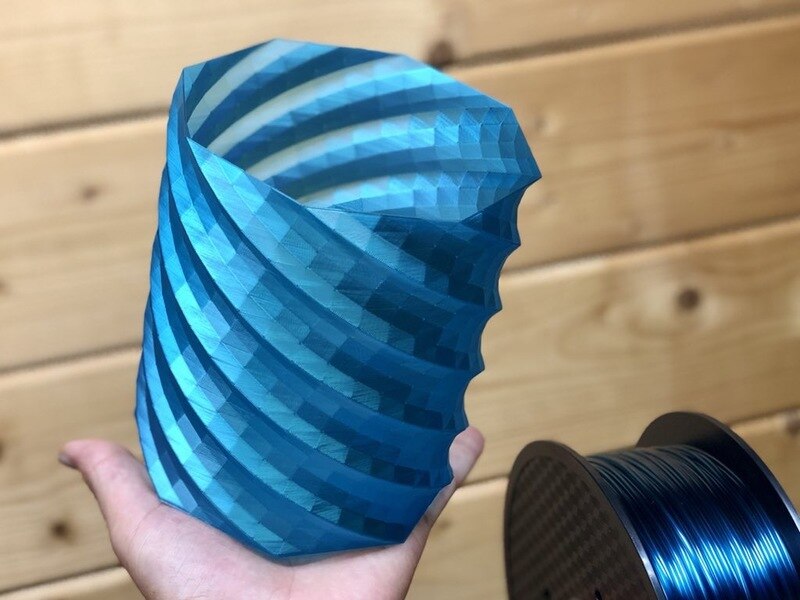 Colors in stock:

Translucent Orange

Translucent Green
PETG prints produce spectacular prints with its translucent and sturdy nature.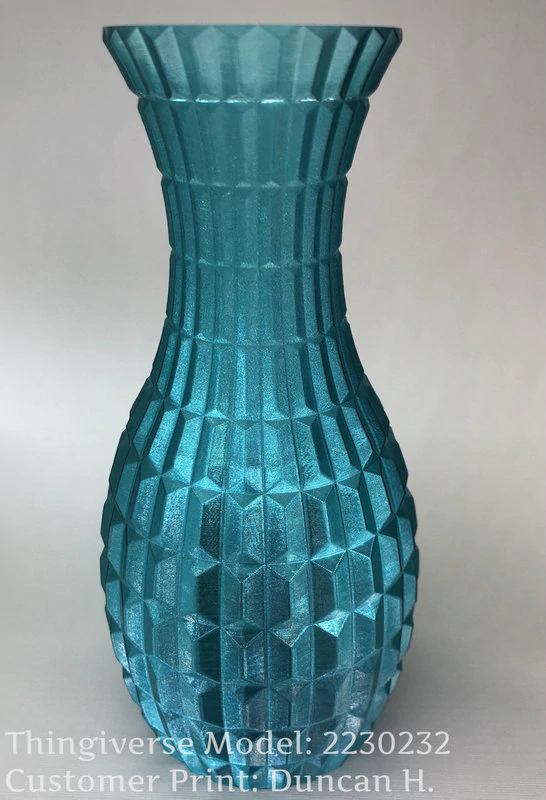 Suitable for 3D printers Makerbot,Mendel,BFB3000 and others...
suitable to make light, rigid, moulded products with good shock absorbance and wear resistance.
Specs:
Weight    : 1Kg
Reel size : 205mm x 205mm x 120mm
Diameter : 1.75mm
Image: