Description:
Description: 
If you want to look inside a machinery and see what is going wrong or inspect electronic parts without taking it apart?
How about looking for what's in your house ceiling and under floor without going in there?
You can use your iPhone or Android phone for the screen and no hassle of carrying a laptop around. ( Details of the free app for android and iPhone is provided in the instruction manual on purchase ).
This is the tool for the job. LED light around the lens so working in the dark is not a problem. It's also waterproof.
This endoscope camera has an inbuilt rechargeable battery, so there are no hassles of replacing batteries. All you need to do is recharge them using the standard phone charger and its good to go again.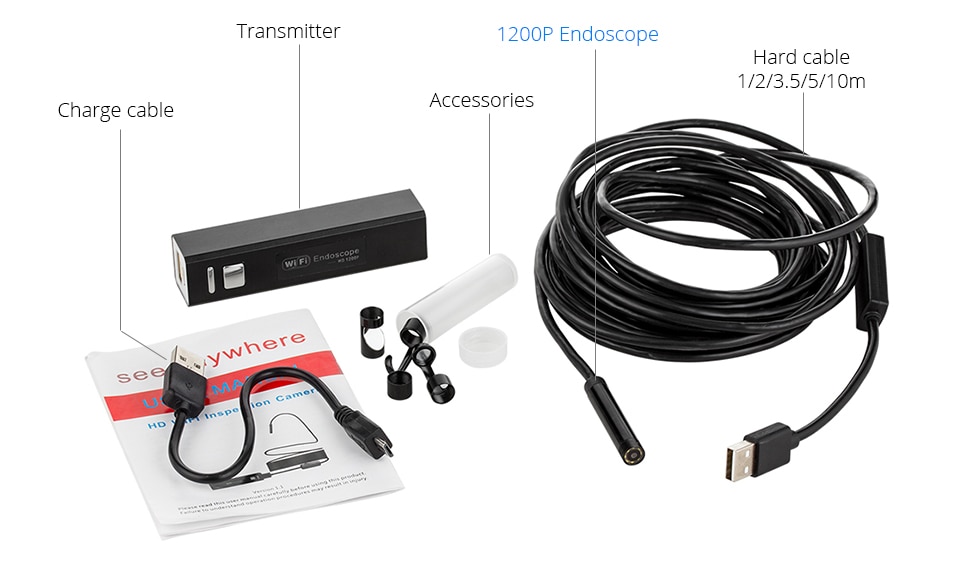 Applications:
This inspection camera has many applications including

Electronic boards, Parts inspection




Home insulation, leakage inspection




Vent pipe




Machine equipment




Car Engine




Automotive, boat, aircraft inspection. 
This is the tool to have in your toolbox, its uses are many and it is like the electronic Swiss army knife.
Features:
1200P HD Resolution

8 LED

 IP68 Waterproof

Adjustable brightness


Wireless operation

Support Android, iPhone IOS devices (Above IOS 7.0)

Flexible Cable (Semi-rigid Cable)

Camera attachments for retrieval, mirror view and clearing blocks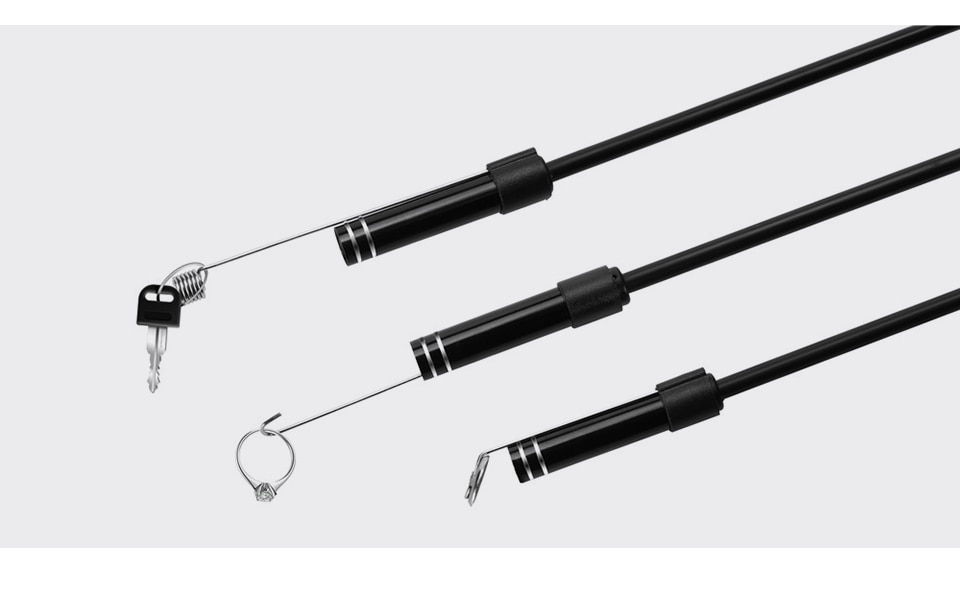 Specifications
Charging :5V-2A/1A/500mAh
Camera:2.0 Mega Pixel CMOS
Resolution: 640*480,1280*720,1600*1200
View Angle:72°
Focal Distance:1.2 inch~3.2 inch
Camera Head Diameter:8.0mm
Light:8 adjustable white LED lights
Waterproof level:IP68
Support System: IOS/Android/Windows/Mac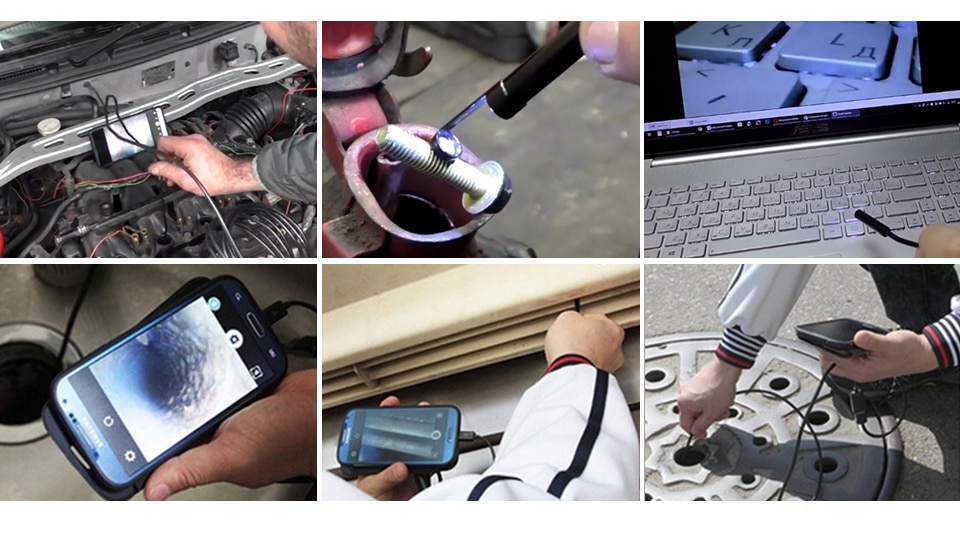 FAQ
1. Does this Inspection camera need batteries to operate?
This product has an in built rechargeable battery, Hence no batteries are required.
2. How do I charge the batteries?
The inspection camera can be charged using standard Phone chargers, it shows the charging status and indicates when the charging is complete and ready for use.
3. Can I use this camera to inspect spaces which have water or oil?
Yes you can use it in these places, the camera is water proof and also has a backlit which makes it easy to see the images in these circumstances. Always make sure to clean the camera after use before storing it.

Image: