Description:
Brand new RIGOL DS1054Z 50MHz Oscilloscope with 4 channels
It's the perfect present for anyone who loves electronics!
About Rigol: This is the company which manufactures scopes for Agilent and HP as is mentioned.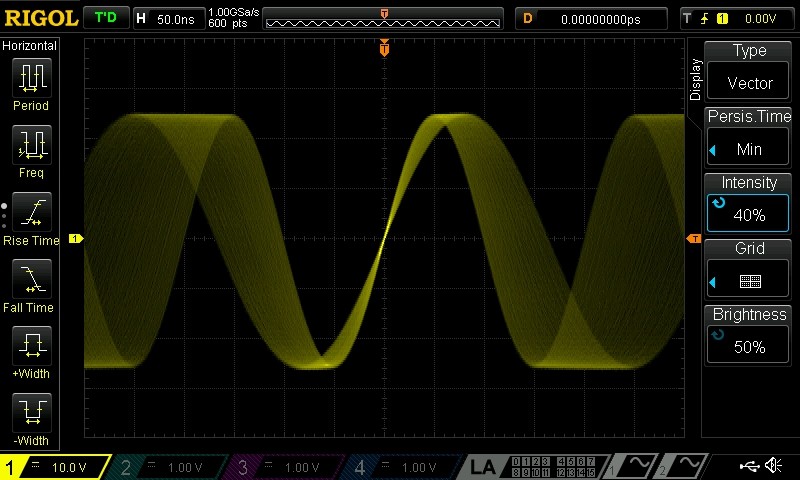 Wide 7 inch large screen for good viewing, one of the best intensity graded display in the market with 64 shaded levels.
On device help for all menus available, making it very easy to operate on the run. It also has options for signal FFT for analyzing the frequency components of the signal.
Excellent value for money and a great tool for the hobbyist or professional to give you insights into the electronics you are working with.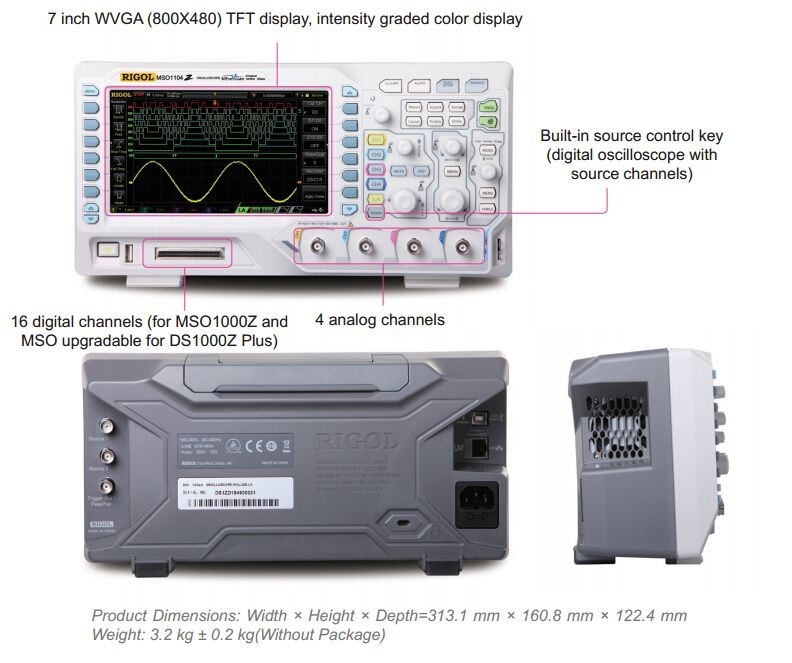 Features:

50MHz Bandwidth, 4 channels

1G Sa/s Real-time Sample Rate

12Mpts (Std.) and 24Mpts (Opt.) Memory Depth

Innovative "UltraVision" technology

Up to 30,000wfms/s Waveform Capture Rate

7 Inch WVGA (800x480), multiple intensity levels waveform display

FFT analysis for studiying frequency components of signal

USB storage option, plug in usb storage and save signal samples onto it

4 x probes

Image: