Description:
Overview:
If you need to maintain constant temperature for keeping your food chilled or your incubator warm, this would be the product to do the job.
This temperature regulator product can be used to control a heater or cooler and it does the job of maintaining the temperature to the value you set.
It does that by turning ON and OFF the heater/cooler to maintain the temperature to the correct level.

This is a versatile and compact controller that can switch a 10Amp 240v load for heating or refrigeration within the range of -50 to +110ºC. It also has timing and alarm options and adjustable hysteresis.
It is compact and designed to clip into a panel or housing. It has adjustable side-clips.
The connection area has a child-proof clip-on cover. The temperature sensor is small with a one metre lead and quick response. The 3-digit display is clear and bright. The four tactile buttons are close together and work well. Adjustment and control resolution is to 0.1ºC. Settings will scroll with continued press.
In 'H' mode (heating) the load is switched OFF once the set temperature is reached and back on as it drops.

In 'C' (cooling) mode it switches off once the set temperature is reached and back on as it rises, as one would expect.

Hysteresis, which controls switching interval, is adjustable

Unit has timing modes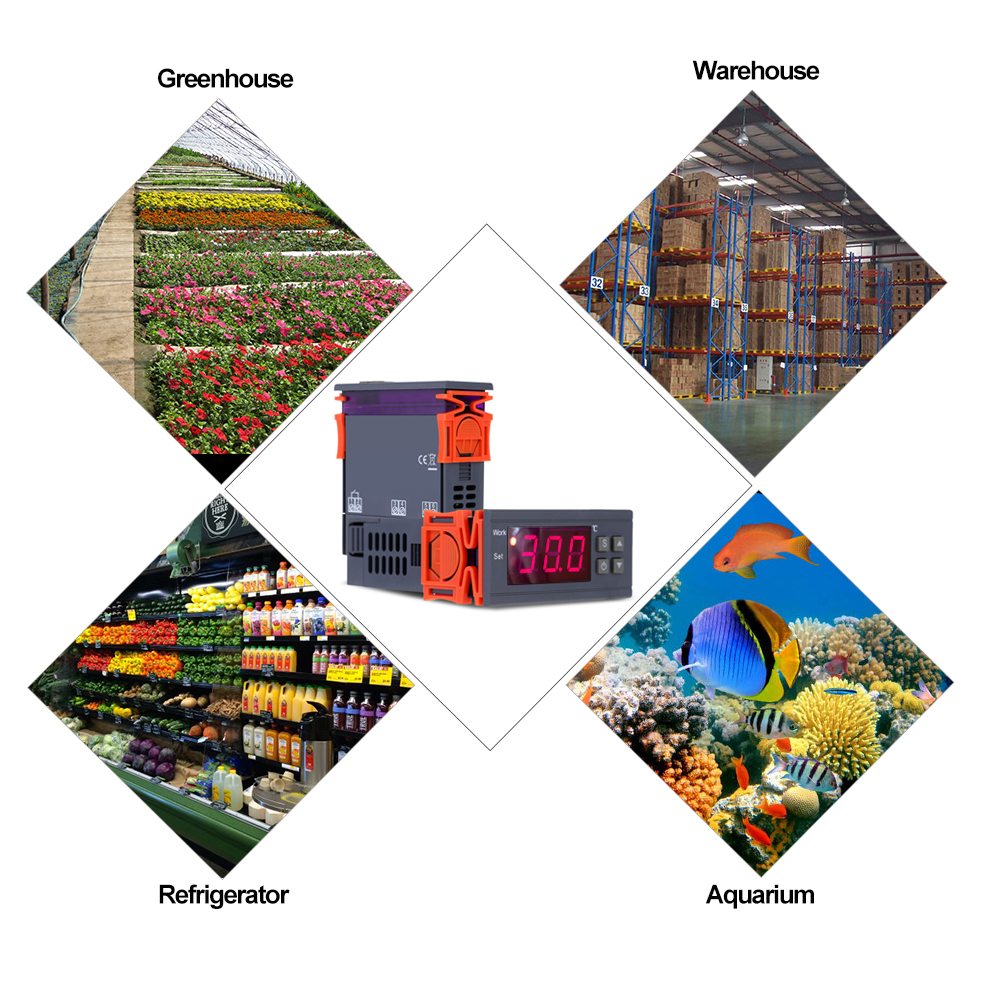 Instructions in English are included, they are quite well written so the setting logic is easy to work out. There's a clear wiring diagram. Earthing requirements are mentioned below.
240V wiring should only be connected by a registered electrician or service technician.
The controller should be mounted to a box or panel to prevent unauthorised access to live connections.
To ensure electrical safety all connections must be as diagram.
Mains input: 'Phase' or 'Line' wire (brown or red) to terminals 1 and 3, 'Neutral' (blue) to terminal 4.

'Load' is the item being controlled i.e. a heater element, cooler, motor etc. Phase connection must go to terminal 2, the other – Neutral - goes to terminal 4.
The load which is connected to the this temperature controller must be properly earthed.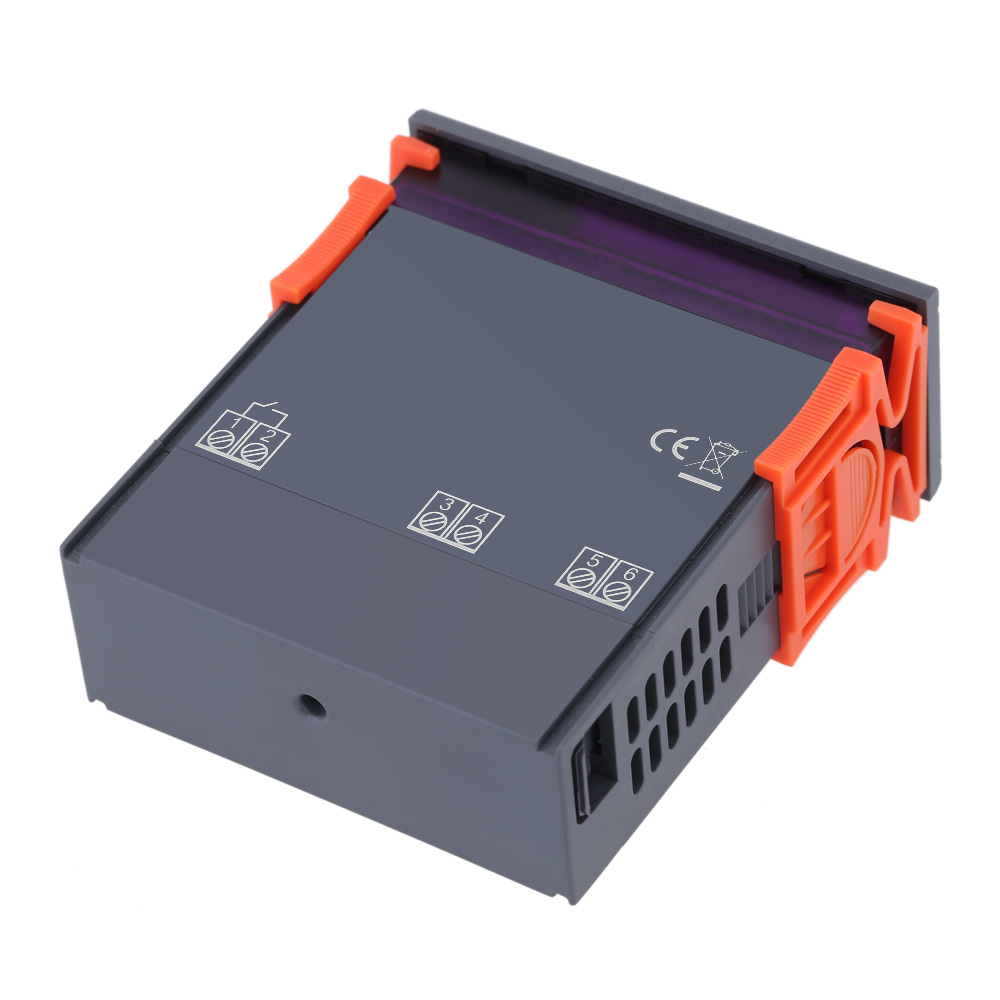 Specification
240VAC

Load rating 10A

Resolution 0.1 ºC

Operating range -50 to 110ºC

Hysteresis (slewing) 2ºC (adjustable downwards)

Panel cutout 71 x 29mm, thickness range 1 to 15mm.
Package contains:
Controller
Sensor
English instructions
Image: