Description:
Overview:

The Vernier Caliper Gauge is an industry standard inetrnal, external and depth measuring device capable of displaying measurements in both metric and imperial units.  The easy to read LCD screen displays the measurement, and can be zeroed at any position along its travel to provide a versatile measuring tool that once used will become a valuble and essential part of your tool box.  One handed operation makes for convenience, and being made of composite materials it provides better electrical insulation than other products on the market.
Specifications:
Measuring range: 0-150mm (0-6").
Resolution: 0.1mm / 0.01 inch.
Repeatability: As for resolution.
Maximum measuring speed: 1.5 m/s (60"/sec).
Display: 40mm x 15mm LCD mono screen.
Main colour: Black.
Total size: 235mm x 77mm x 15mm.
Power: LR44/SR44 1.5v button cell.
Package contains:
1 x digital vernier caliper.
Applications:
Use for measuring depth, distance between objects, differential comparason, internal and external dimensions.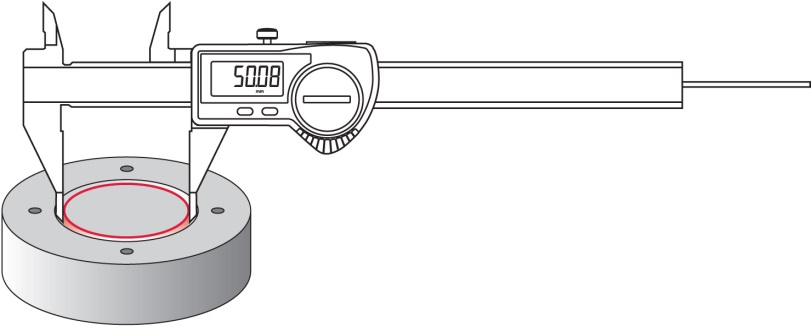 FAQ:
Who uses these?
These, and their manual predecessors, have been used for decades by engineers, doctors, mechanics, optometrists and hobbyists because of their versatility.  From measuring hole spacings between pins and circuit board drillings, cylinder depths, pistons widths and pupil spacing, these calipers are a must have addition for anybody serious about accuracy. Its a must have for 3d printing enthusiasts to calibrate the printer for precise extrusion and get the correct filament diameter, Getting these parameters right improves the quality of the print considerably.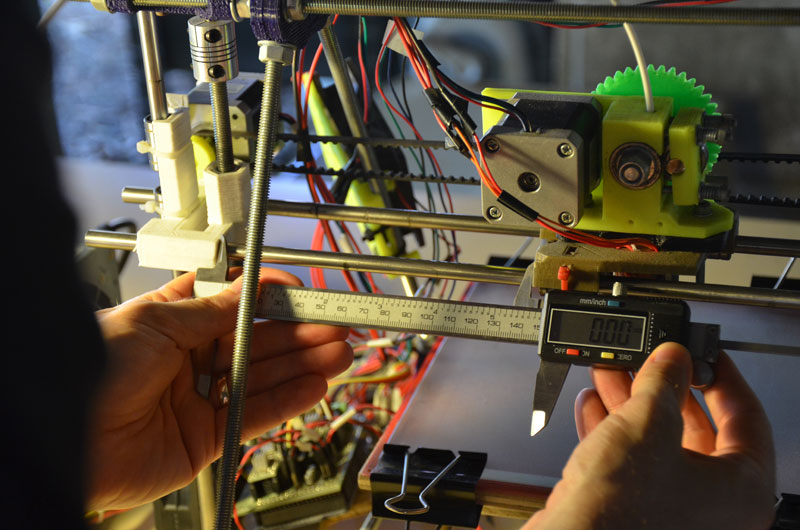 So it's like a ruler or tape measure, then?
Not quite.  A ruler can only provide so much accuracy, and cannot be used to measure irregular shaped objects.  The thin depth pointer provides access to reccesses that a broad tape oe rule just can't fit in to.
Will it scratch or mark the thing I'm trying to measure?
The composite material is far better suited for measuring delicate items than some equivalents, as there are no extremely hard surfaces on the jaws to gouge in to the object.
Image: