Description:
Description: 

Brushless small water pumps are ideal for uses such as pumping water for a home aquarium, small engineering projects done by school and college students, science enthusiasts and hobbyists!
Brushless water pumps are electromechanical integration products where there is water present around the rotor. This design helps as there are no sparks created during operation, and this ensures safety.
Some of the interesting uses and projects you can do are listed below.
Drip irrigation 

Fire-extinguishers

Fire fighting robots

Hydroponics

Fountains

Plant watering systems

Science projects

Timer-controlled irrigation

Vegetable garden irrigation

Waterfalls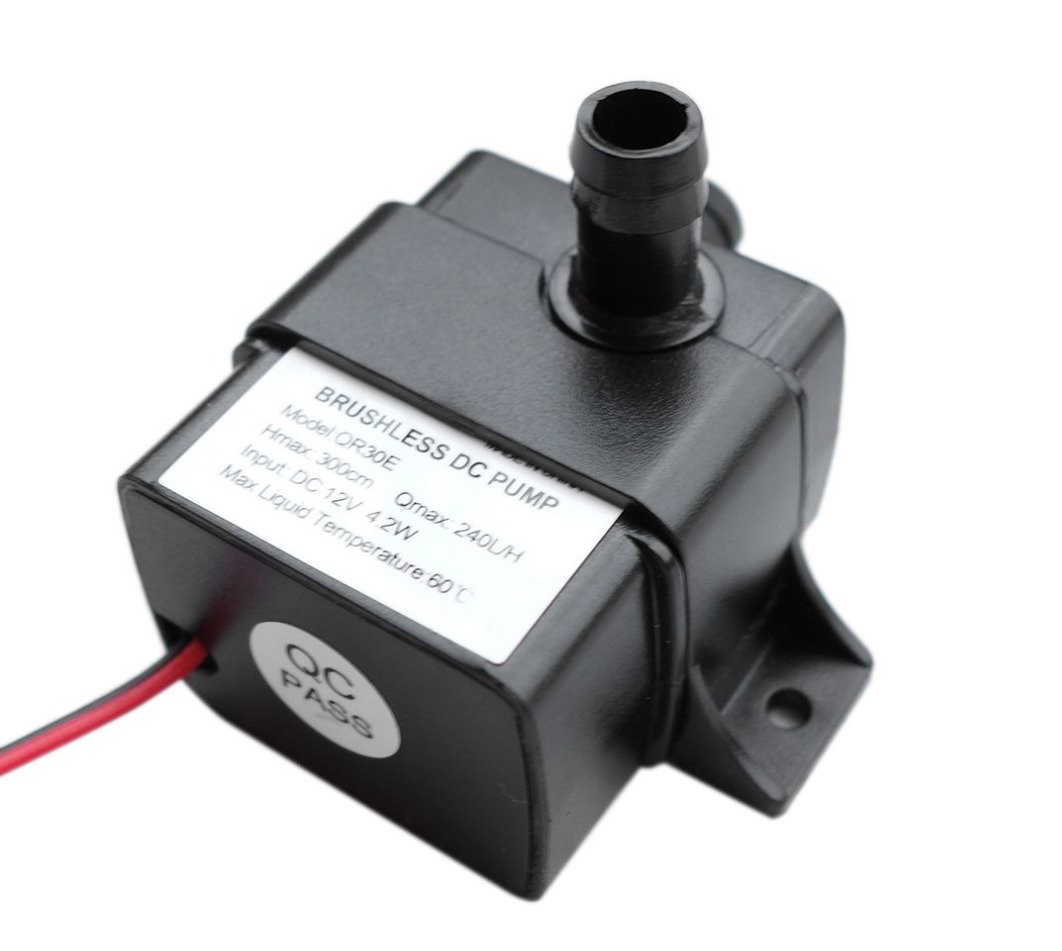 Features: 

The brushless motor features a permanent magnetic rotor. The design ensures that the unit can function for extra long life, often exceeding 30,000 hours of use.
The unit is very durable. The shaft for the motor is ceramic, this being inert and non-conducting, there is a guarantee for high performance. 
The design also ensures that there is almost no noise during operation. 
Since the unit is amphibious, it can be submerged in water and is entirely waterproof.
Static sealing technology is used for the axes (and not dynamic sealing). This design aspect avoids any leaking problems.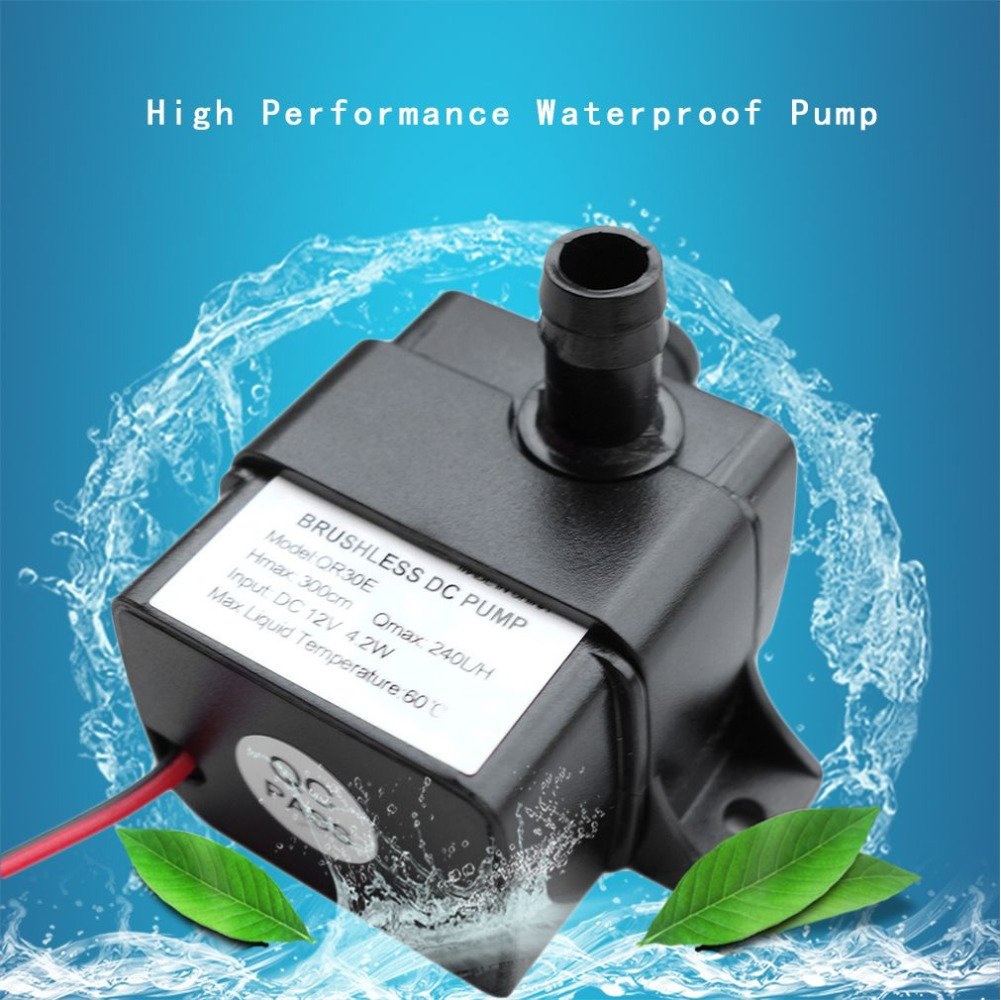 Maintenance: 
The device itself requires almost minimal maintenance, as there is no battery component in the device. Once installed, it can stay and function as required for a long time.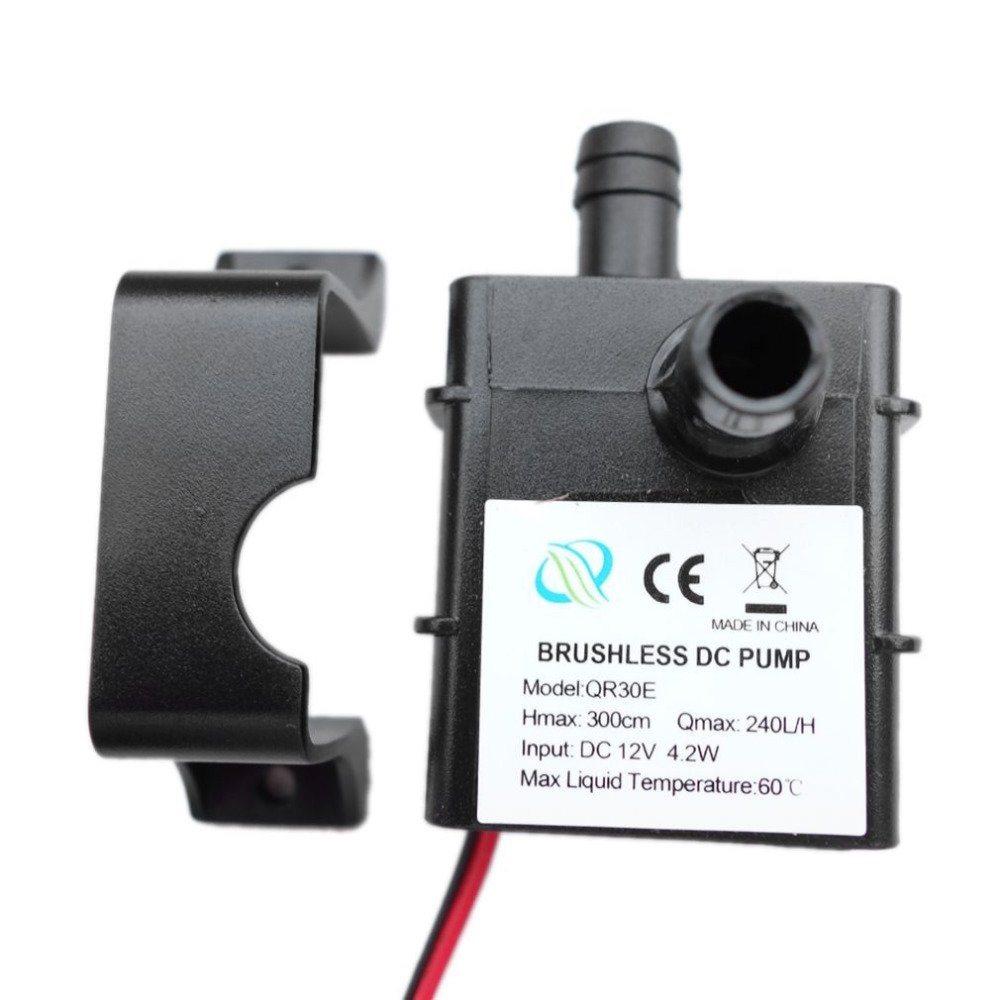 Technical details

: 
Inlet Dia:             8mm
Outlet Dia:           8mm
Design Life:        20,000 hours plus
Noise:                40 decibels
Heat resistance:   0 to 100 degrees
Liquid temp:        60 degrees max, intermittent exposure.
Cable length:       45 cm
Voltage:              12V
Current:              375 milliAmperes
Power needs:       4.2 watts
Flow rate:            240 liters per hour  /  4 liter per minute
Color:                  Black
Material:              Standard Plastic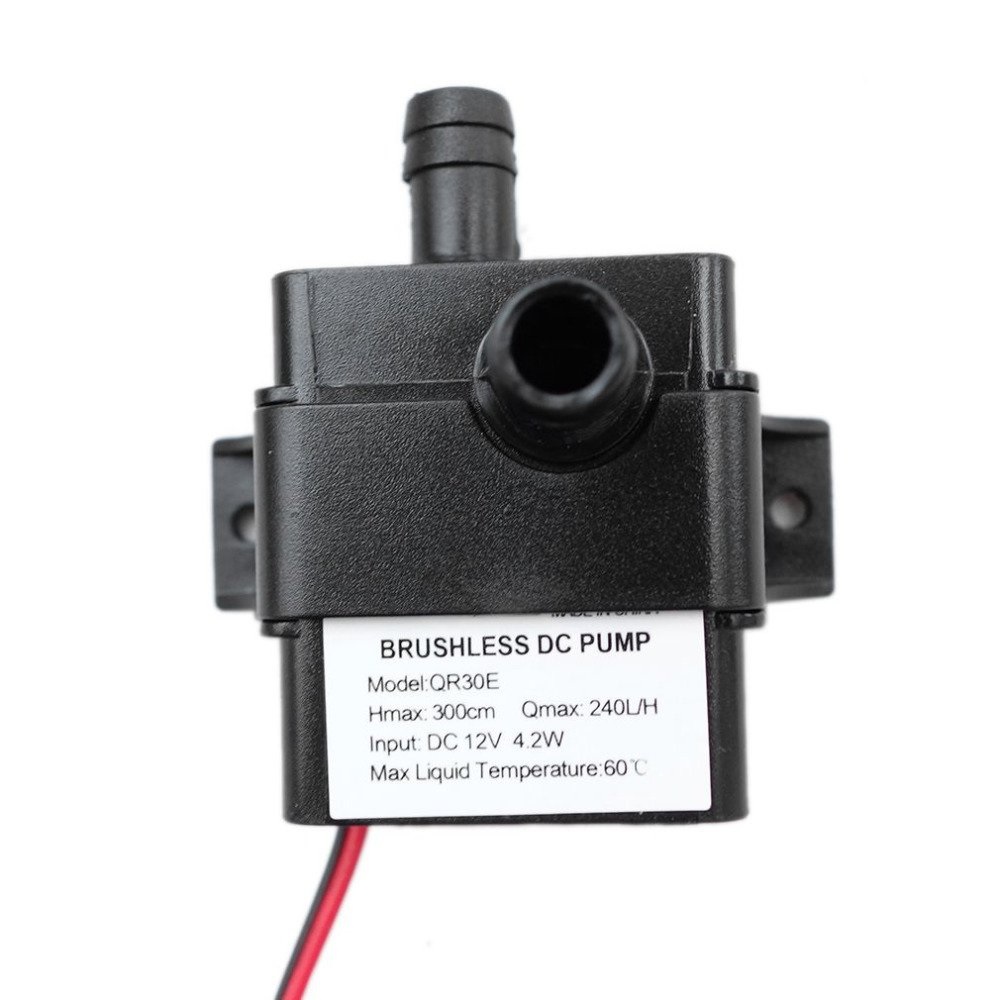 Unit Dimensions: 
Dimensions: 54 mm x 37 mm x 42 mm
Package size:  62x62x40 mm
Package Weight:  100 grams
FAQ:





1. Can we use this pump for other fluids?
It can be used for low viscosity fluids.


2. What is the flow rate of the pump?
4 liters per minute. OR 240 liters per hour.
Image: