Description:
We have built a new version with a better price, you can check it here
Wifi DataLogger with long battery life

Industrial and commercial projects need constant monitoring of sensors and collection of data in a format which is readily accesible and can be visualized with ease. For solving this problem we have developed a Datalogger and monitoring system which works over Wifi.
  The beauty of this system is its entirely self sufficient, Does not need an existing wireless network. It simply creates its own Wifi access point and
the you can connect to it simply with a PC, android or Iphone.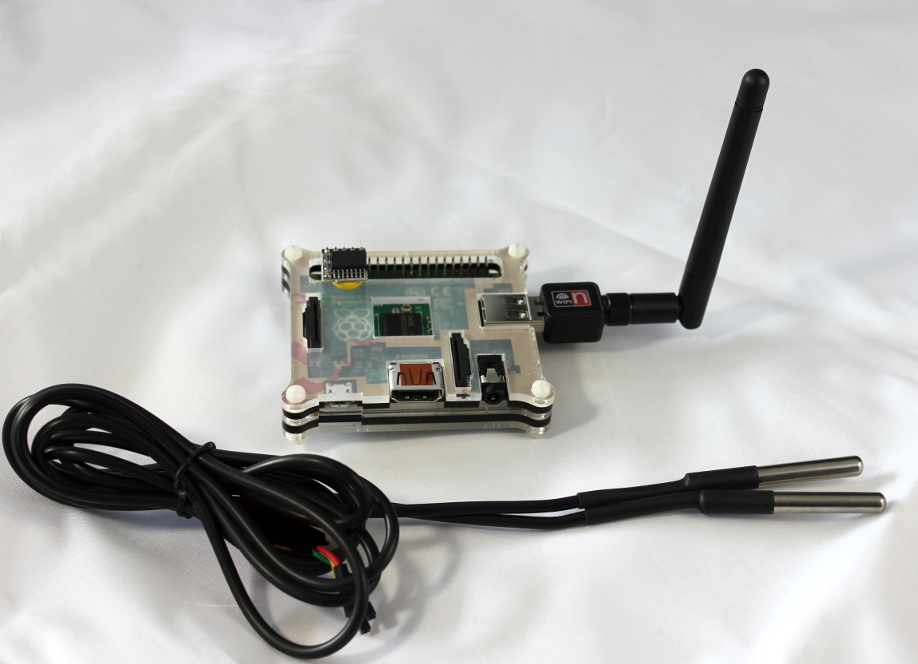 What does this mean:
This means the user is able to monitor the temperature sensors connected to the datalogger in these simple steps
1. Smart phone (iphone, android ) or your PC sees "DATALOGGER" wifi network, simply connect to it.
2. Download the logged data in the format of Excel readable CSV files
3. See live graphs by clicking following this URL.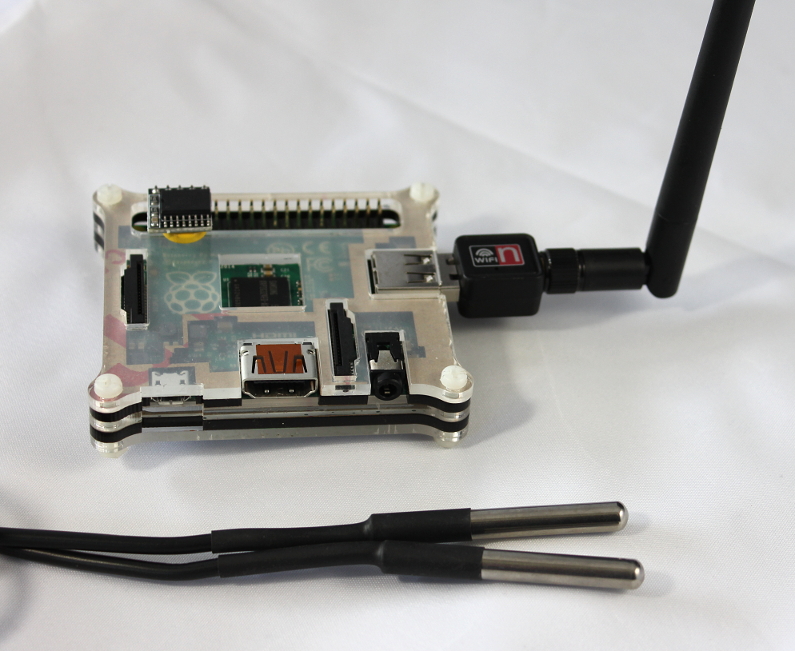 This device can be used for monitoring temperature for soil, industrial monitoring systems, vineyards etc. We do provide support to add different type of sensors to cater for other datalogging uses.
What comes with the purchase:
Datalogger


2 x Temperature sensors (water proof,  -25 - 125 DegC range)

5v Power adapter

FAQ:
1. Can this Datalogger connect to other sensors other than the ones which comes with it ?
A. Yes, we already have support for K type thermocouples ( works upto 500 Deg C ) as well as others, just contact us and post your needs we can get it working for you.

2. Will this sensor work in places with no Wifi coverage?
A. Yes, Since this device creates its own Wifi network, it can work in areas where there is no wifi coverage.


3. How does the graph look like?
A. The graphs would have the same look and feel as this one ( NOTE: For the datalogger the data would be 2 Temperature series lines )


4. Can I see a sample of the Excel readable file which the datalogger creates? 
A. This sample CSV file was created by the logger. You can download it and view it in Excel. ( or openOffice ) 



3. Can I get you to add more temperature sensors of the same type to this logger ?
A. The standard package comes with 2 Temp sensors ( -25 - 125 DegC range),  for sure we can add more sensors to the Logger for a small cost.


4. Does this device need any assembling or is this a plug and play device ?
A. This is a plug and play device with no assembling required. You just have to power it and it should just work out of the box.


5. How do I view the graphs once the Datalogger is powered up ?
A. From your Mobile/PC connect to the Wifi network called 'DATALOGGER'. Once connected you can view the graphs by
    accessing this link http://192.168.10.1/sensorframework/graph/graph.html
wifi temperature sensor, wifi temperature monitor, wifi temperature monitoring, temperature sensor wifi, home temperature monitor wifi, wifi temperature sensors, wifi temperature probe, remote temperature sensor wifi, temperature alert wifi, wifi sensors temperature, temperature monitor wifi, remote temperature monitor wifi, temperature wifi, wifi home temperature monitoring, arduino wifi temperature sensor, wifi data logger, wifi logger, data logger wifi, wifi temperature logger, temperature logger wifi, wifi temperature data logger, temperature data logger wifi, wifi data loggers, datalogger, wifi thermometer, wifi thermometer sensor, thermometer wifi, thermometer wifi sensor, wifi thermometers, wifi enabled thermometer, wifi thermometer iphone, wireless thermometer wifi, wifi pool thermometer, wifi remote thermometer, thermometer with wifi, data logger, data loggers, data logger software, wireless data logger, current data logger, portable data logger, solar data logger, electrical data logger
Image: